Navigating the Spectrum: Construction Cost Guide in Pattaya
Building a dream home in Pattaya is an exciting prospect, but it comes with financial considerations that require meticulous planning. Understanding the cost spectrum is essential for anyone venturing into this realm. In this comprehensive guide, we delve into the factors that impact construction costs in Pattaya, providing you with the information needed to make informed decisions.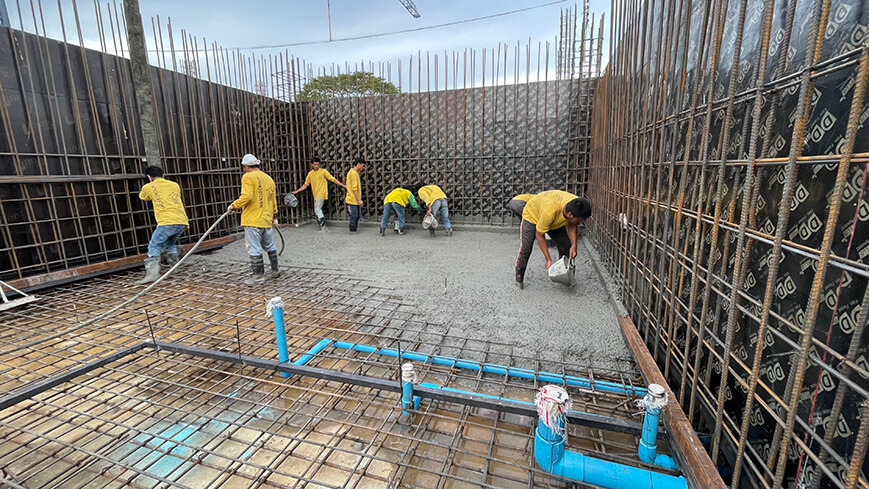 Standard House: An Entry Point with Pattaya Builders
For those in search of a modest, no-frills home in Pattaya, you'll find a cost-effective option here. A standard house, expertly crafted by a small contractor with minimal project management, can commence at a minimum of 18,000 Baht per square meter. However, it's important to note that this figure is an approximation and may vary based on specific materials, construction style, and the expertise of the builder.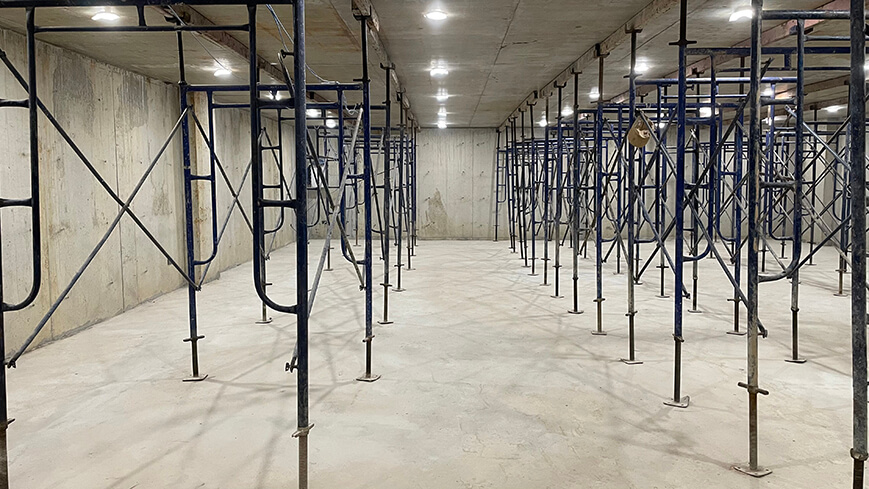 The Price of Quality: Building Firms' Influence
Luxury homes in Thailand, built to impeccable standards, command a higher price tag. Starting at 30,000 Baht per square meter, these homes offer a level of opulence that includes finished exteriors, basic bathrooms, and floor finishes. Notably, this price range may not encompass additional features like air conditioning units, appliances, kitchen design, and furniture. The key to construction costs lies in the services of professional contractors and reputable building firms.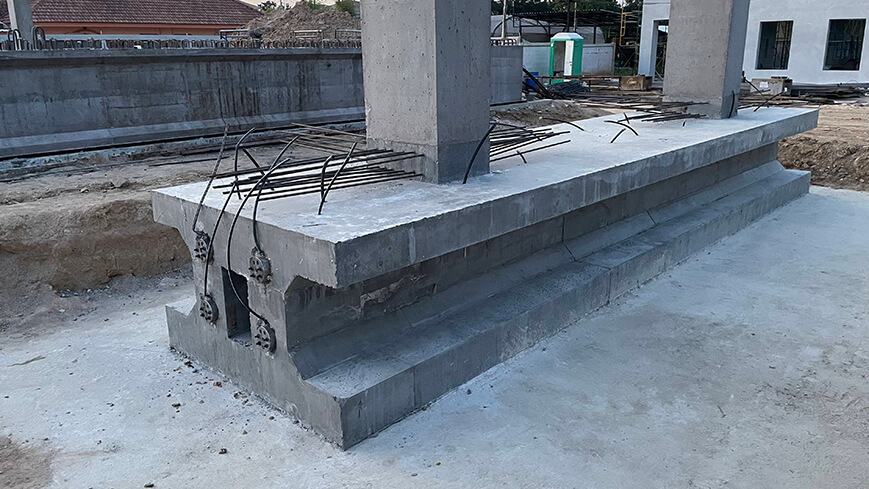 Variables that Impact Costs: Contractor's Role
Construction costs in Pattaya are inherently variable, influenced by a multitude of factors. Architectural drawings, choice of materials, site location, and conditions, along with efficient project management, all significantly contribute. Therefore, a thorough assessment by a builder, involving site visits and meticulous material estimates, is essential to arrive at an accurate cost estimate.
Quality Assurance in House Construction: Choose Wisely
While cost-effective options may appear enticing, exercising caution is vital. Homes constructed below 20,000 Baht per square meter may compromise on quality and materials. These projects might not be undertaken by professional construction companies, leading to potential risks concerning insurance, guarantees, and project management.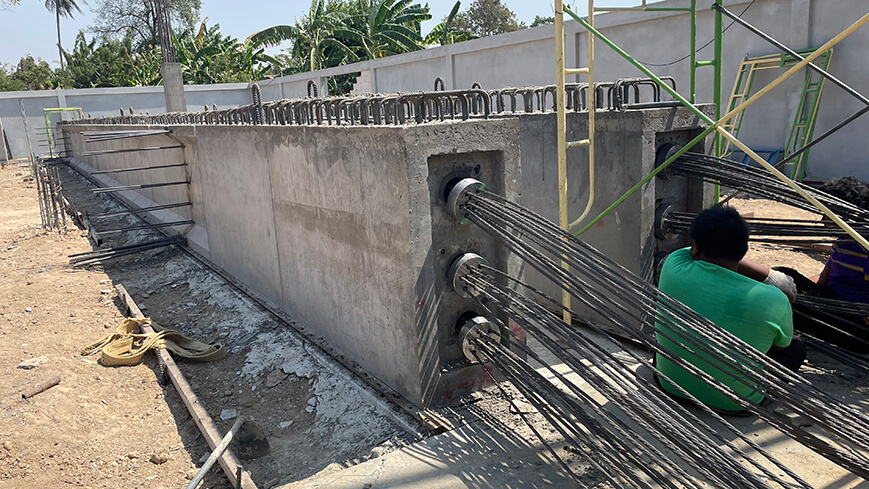 A Guideline, Not Gospel: Builder and Architect Collaboration
In conclusion, view these figures as approximate guidelines rather than rigid rules. Construction costs in Thailand are multifaceted, with each project being unique. Ultimately, the cost of your dream home hinges on your expectations, the competence of the construction contractor, architectural specifications, and site conditions. It's advisable to engage an architect closely aligned with a reputable building firm and construction company, ensuring a harmonious construction experience.
Conclusion: Making Informed Choices with Pattaya Construction Companies
Building a home in Pattaya is an exciting journey that demands meticulous financial consideration. Equipped with an understanding of the construction cost spectrum, ranging from basic houses to opulent estates, prospective homeowners are empowered to make well-informed decisions. Keep in mind that while these figures offer a general framework, the ultimate cost of your dream home will be tailored to the unique intricacies of your project.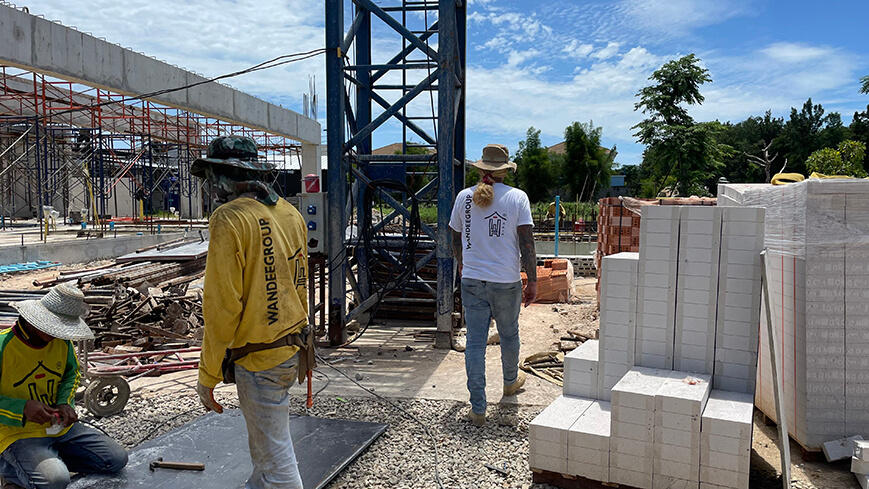 Meeting builders, engaging with Pattaya construction companies, and, notably, selecting the right architect who possesses a profound grasp of construction intricacies is of utmost importance. Collaborating with professionals who can seamlessly blend architectural design with construction expertise is the key to a successful project.
At Build Pattaya, we emphasize that a quality house should ideally cost around 35,000 Baht per square meter, encompassing all essential components. For those aspiring to create a luxury pool villa built to the highest standards, featuring advanced construction engineering and optimal materials, the price may range from 45,000 to 50,000 Baht per square meter. Beyond that, ultra-luxury residences bear a price tag exceeding 60,000 Baht per square meter.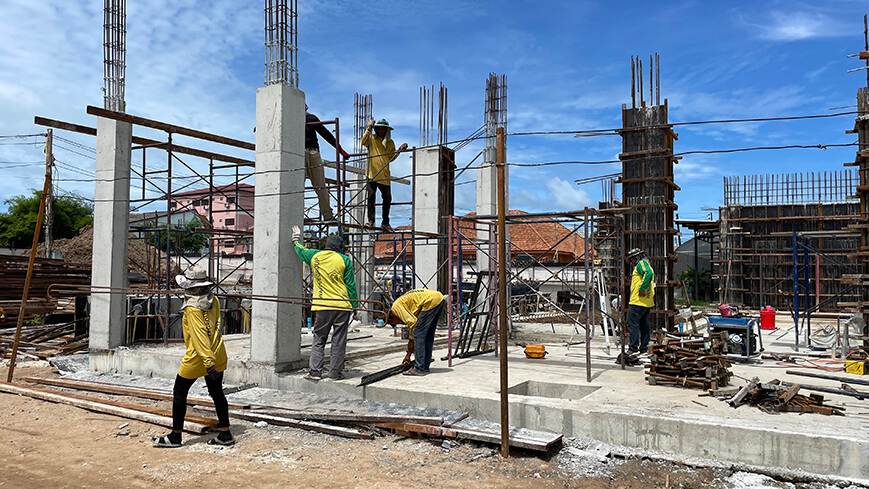 Avoid the common pitfall of compromising on professionalism in a bid to cut costs. Your dream home deserves the commitment of experienced construction experts who can bring your vision to life without compromise. In your pursuit of creating a dream oasis in Pattaya, remember that the key to success lies in choosing quality over shortcuts. Begin your journey today with Build Pattaya, where informed choices transform into magnificent realities.
Choice of Builders, Building Firms, and Construction Workers
In the realm of construction in Pattaya, one name stands out – Architect Mario Kleff. He's not just an architect; he's the linchpin of a top Construction Company in Pattaya with a remarkable track record spanning with his Architecture Firm back to 2004.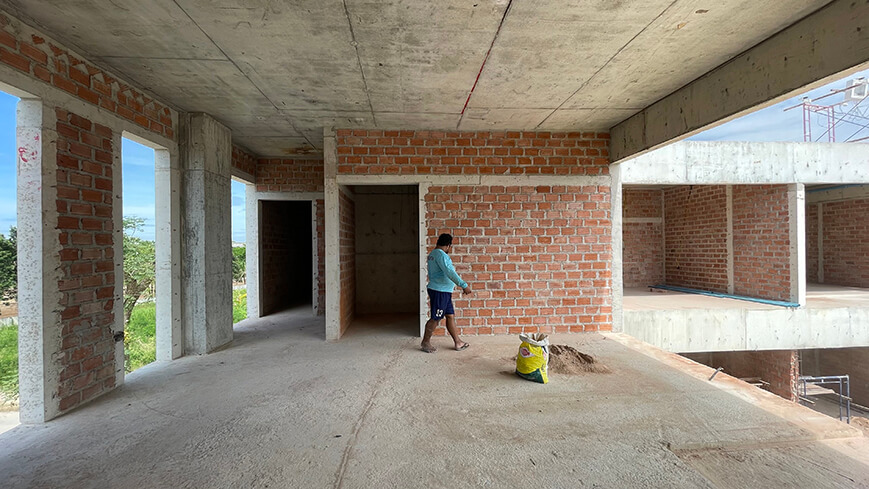 The Evolution of Wandeegroup Asia
Wandeegroup Asia embarked on its journey as an architecture firm with a penchant for real estate endeavors. Over time, this evolved into a full-fledged professional construction company with a diverse portfolio, ranging from luxurious villas to budget-friendly condominium developments.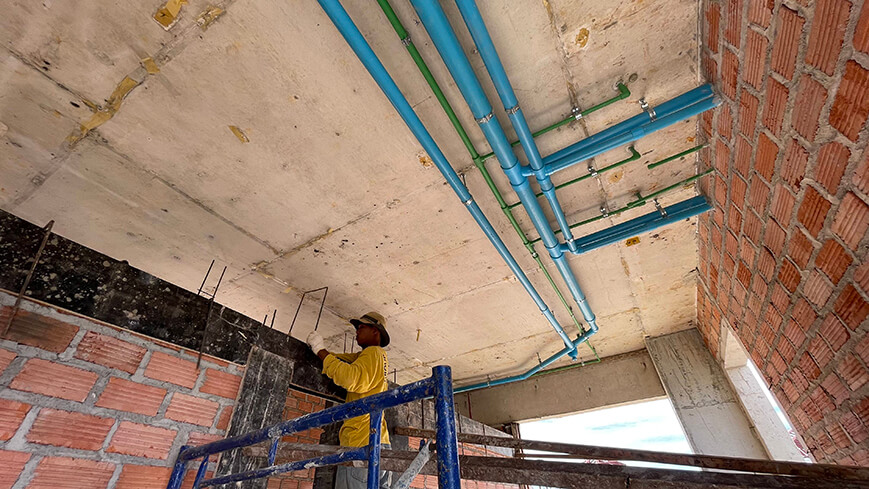 The Visionary Behind It All
At the helm of this dynamic operation is Mario Kleff, the CEO of Wandeegroup. His vision led to the creation of a revolutionary construction module aimed at elevating construction quality to new heights.
Introducing Wandee Super Span Co Ltd
Mario Kleff's brainchild, Wandee Super Span Co Ltd, specializes in post-tensioning concrete techniques and steel beam construction. Their expertise enhances the structural integrity of buildings and allows for impressive spans, enabling them to undertake projects of various sizes.
From Contemporary Villas to Towering Condominiums
The alignment of architectural ingenuity and construction prowess can tackle an extensive range of projects. Whether you dream of a contemporary or modern villa exceeding 4000 sqm in size or aspire to construct resorts, hotels, or towering condominiums, this partnership has you covered.
Introducing Wandee Super Span Co Ltd
Mario Kleff's brainchild, Wandee Super Span Co Ltd, specializes in post-tensioning concrete techniques and steel beam construction. Their expertise enhances the structural integrity of buildings and allows for impressive spans, enabling them to undertake projects of various sizes.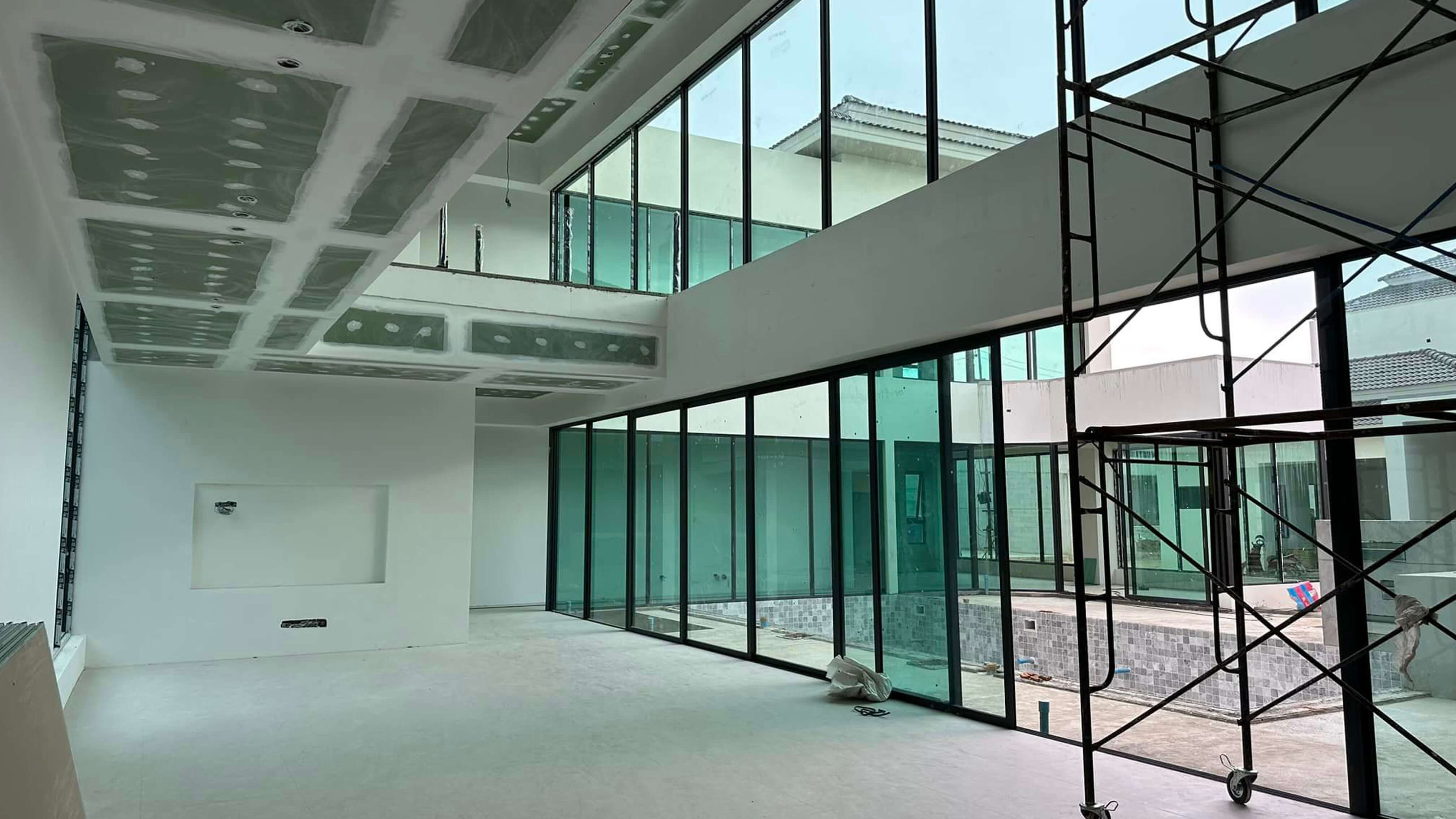 Quality Meets Cost-Efficiency
One crucial aspect that sets this alignment apart is its ability to keep construction costs in check without compromising on quality. The seamless collaboration between the architect, engineer, and construction company is fortified by a team of seasoned professionals well-versed in cutting-edge construction techniques.
In the realm of builders, building firms, and construction companies in Pattaya, this partnership exemplifies excellence. Trust in their expertise in modern concrete construction, unwavering commitment to steel frame designs, and dedication to delivering remarkable results. For those seeking the perfect synergy of quality and cost-efficiency, this is the preferred choice for building construction in Pattaya.