Majestic Undertakings
Mario Kleff's collaboration with Waraporn Na-Lampang has been accentuated by Dr. Songkiat Matupayont's profound engineering acumen. Under the discerning eyes of magnates Liu Wei and Zhang Wei, the interiors of these villas exude a meticulous craftsmanship.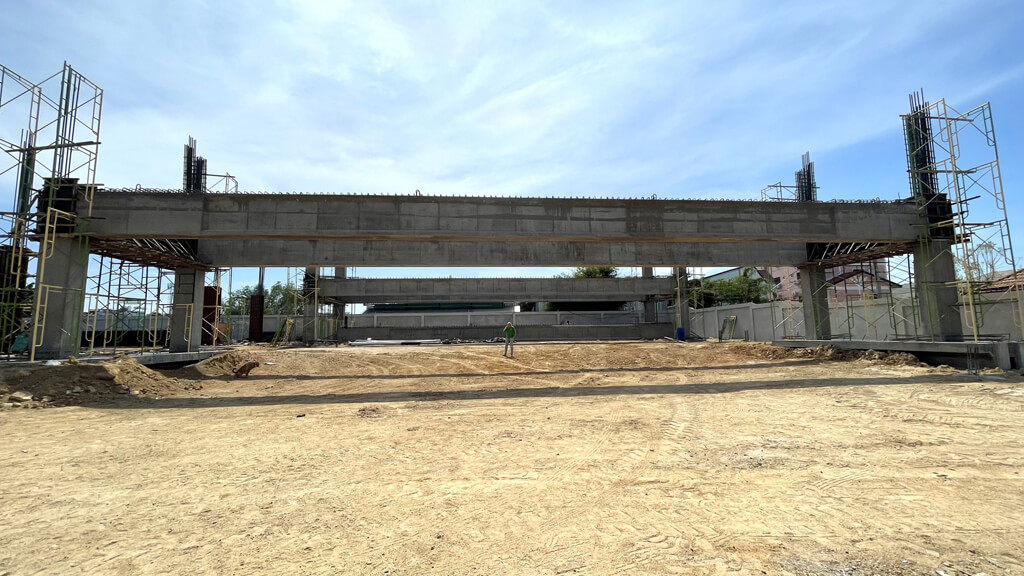 Reinforced Magnificence
The project boasts Thailand's lengthiest 30-meter prestressed concrete beam, a testament to Kleff's visionary approach. He seamlessly incorporated six such beams, culminating in a villa that offers an expansive 1600 m2 living area.
Innovative Material Strategy
Delving into untapped territories of Thai residential construction, Kleff employs high-performance post-tensioned concrete. The employment of a robust 120 MPa concrete mix and premium steel asserts their unwavering commitment to quality. Remarkably, the structures span an impressive 13 to 30 meters between columns.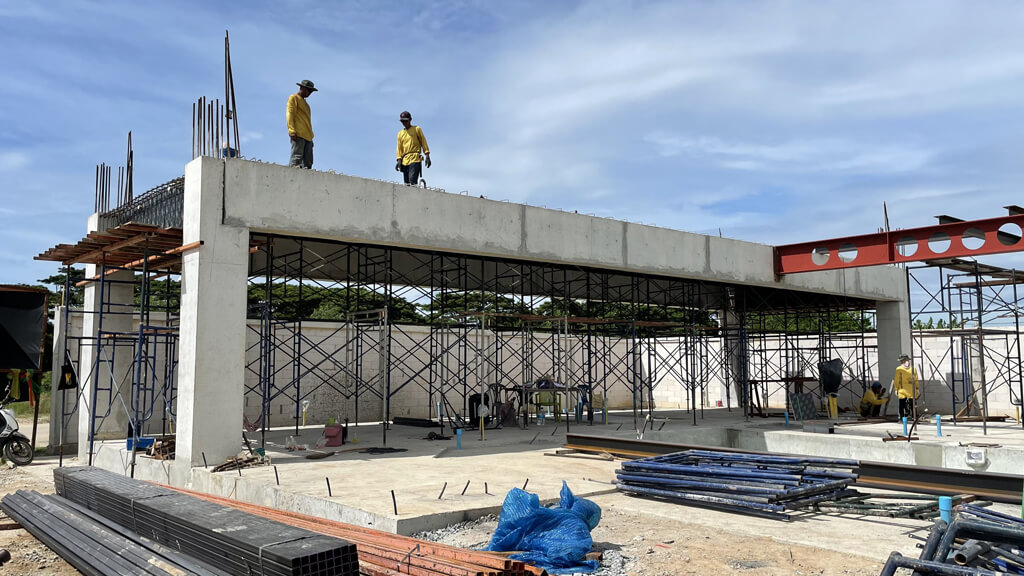 Concrete Craftsmanship
The project's exceptional 120 MPa concrete, sourced from the northern mountains of Thailand, introduces a potent concrete blend previously unseen in the region's residential projects.
Project Milestones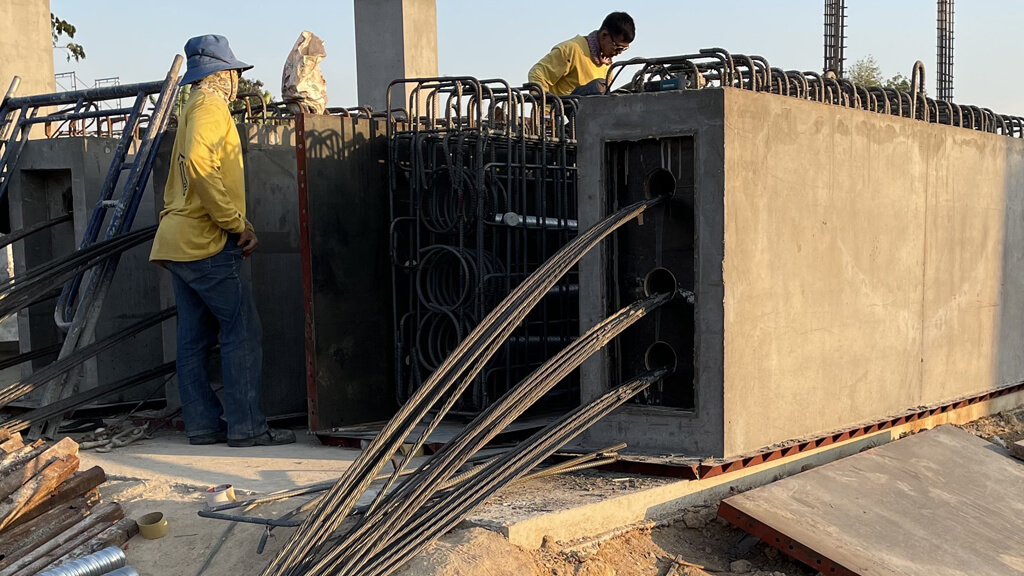 To honor the project's monumental importance, Nittaya Wongsin, Mario's business collaborator and Wandeegroup Asia's dynamo, presided over the Raising of the King and Queen Pillars ceremony. The esteemed Mr. Chanyut Hengtrakool, a luminary in Thai academia, offered his blessings, auguring the project's flourishing culmination.
Symbiosis of Modernity and Tradition
Strategically located at the confluence of Sukhumvit Road, Chaiyaphruek 2, and Road Lieb Tang Rodfai, the villas embody a harmonious synthesis of contemporary flair and cultural nuances. While interiors reflect modern architectural genius, the exteriors seamlessly integrate with neighboring residences, paying homage to classic Thai-Bali roofing. Expansive windows immerse residents in unparalleled luxury, framing serene garden and pool vistas.
Epilogue
Lieb Tang Rodfai Villas transcend conventional residential endeavors, reflecting the metamorphosis of Thailand's architectural tapestry. Under Mario Kleff's stewardship and bolstered by visionary collaborators, Pattaya is ushered into an epoch where timeless aesthetics coalesce with groundbreaking techniques.
Summary
Situated in Pattaya, the Lieb Tang Rodfai Villas represent the pinnacle of modern architectural design. Spearheaded by renowned architect Mario Kleff and spanning a vast 9600 m2, the project features 11 luxurious pool villas and an upscale hotel. Mario Kleff's partnership with Waraporn Na-Lampang and Dr. Songkiat Matupayont's engineering expertise has resulted in a construction that blends artistry with innovation. One of its standout features is Thailand's longest 30-meter prestressed concrete beam, with the villas utilizing six such beams. The project's dedication to excellence is evident in its use of a high-grade 120 MPa concrete mix, sourced from Thailand's northern mountains. Commemorating its significance, a ceremonial "Raising of the King and Queen Pillars" was held, blessed by Thai academician, Mr. Chanyut Hengtrakool. Merging modern design with traditional Thai-Bali motifs, these villas offer residents breathtaking views of lush gardens and pools. Overall, the Lieb Tang Rodfai Villas mark a transformative era in Thailand's architectural landscape, combining classic beauty with state-of-the-art construction.