Mario Kleff's signature design culminates in the 38-story Wong Amat Tower. A unique 27m high construction, it offers an immersive experience of sea views and a taste of an upscale lifestyle that awaits within its walls.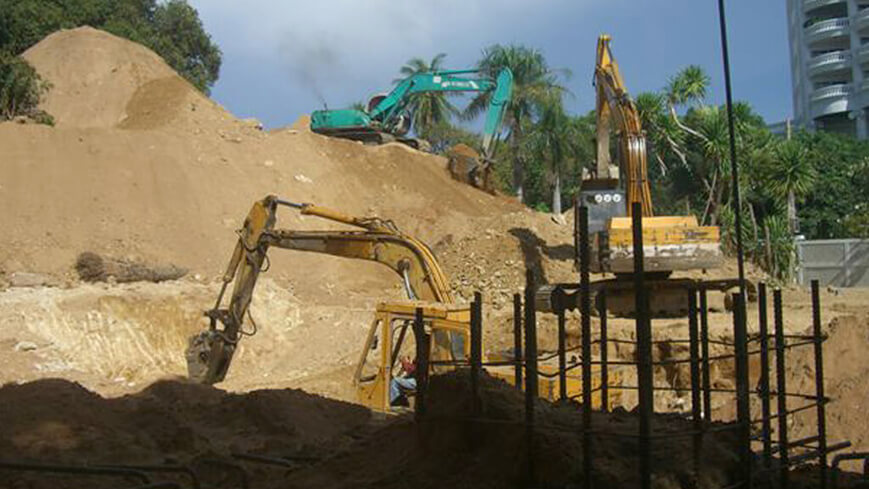 From Blueprint to Reality
The journey began with the delivery of 50 tons of custom-fabricated steel, a mix of box girders and cellular beams, each piece meticulously designed and crafted. But this wasn't Mario's first dance with large-scale innovation. Just a year prior, he introduced a cellular beam stretching an impressive 48 meters, a supporting element for post-tensioned concrete floors that made waves in the construction sector.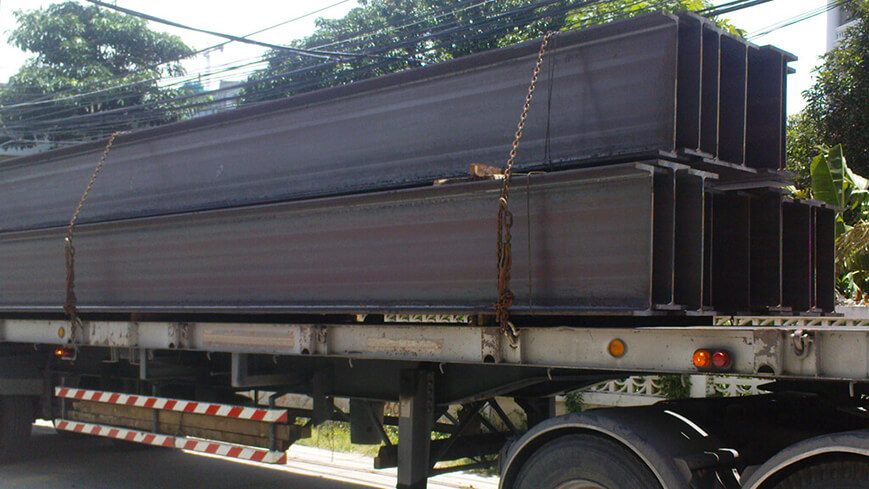 The Genius Behind the Blueprint:
Art Meets Intelligence
Kleff's ethos, design is a combination of intelligence and aesthetics, has come to life at Wong-Amat Beach with the Wong Amat Tower's relaunch by Heights Holdings. This architectural innovation has quickly gained traction among Pattaya's discerning investors, with Mario Kleff's visionary approach at its core.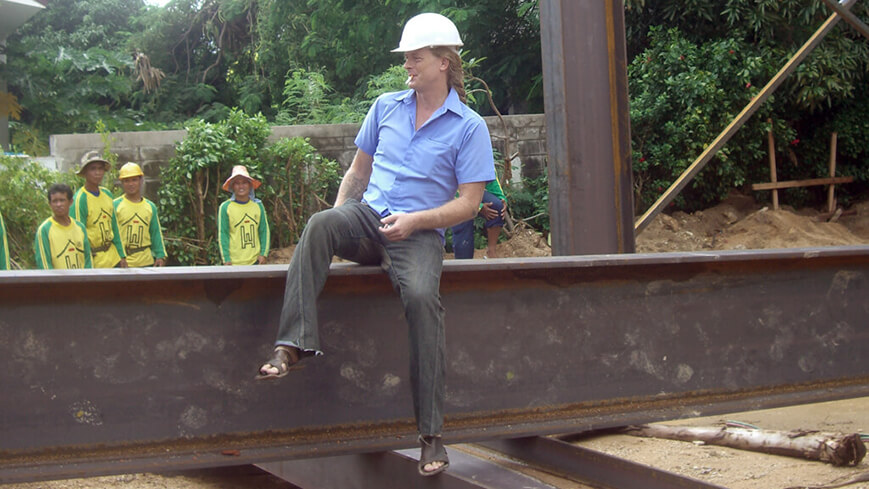 The Unveiling of an Authentic Showroom:
Previewing a Life in the Sky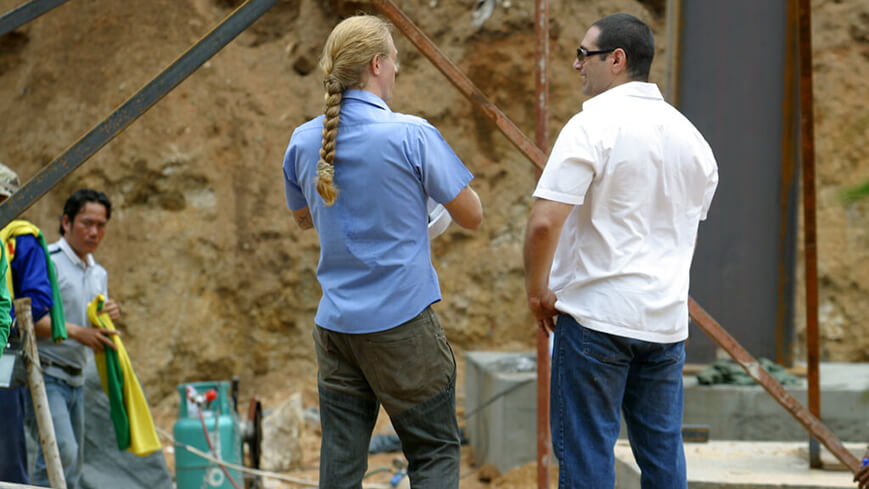 Mario's meticulously designed showroom at Soi 16 showcases what living in the Wong Amat Tower Tower feels like. Elevated at 27 metres, it provides potential buyers with an authentic perspective of the life that awaits, complete with breathtaking views of Pattaya Bay, especially during sunset.
Inside the Tower:
Modern Elegance and Unparalleled Design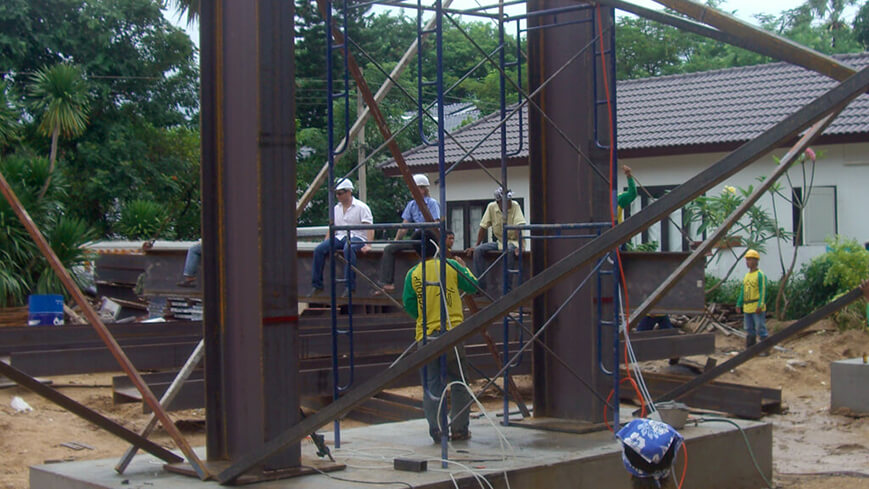 The interior design of the Wong Amat Tower is marked by sleek lines, modernity, and lavish use of glass and metal. With floor-to-ceiling windows, residents will be enveloped in a feeling of "Life in the Sky". Aptly named after Wandeegroup, this tower signifies a pivotal moment for both the developer and the architect.
The Neighborhood and Completion Timeline:
An Address of Prestige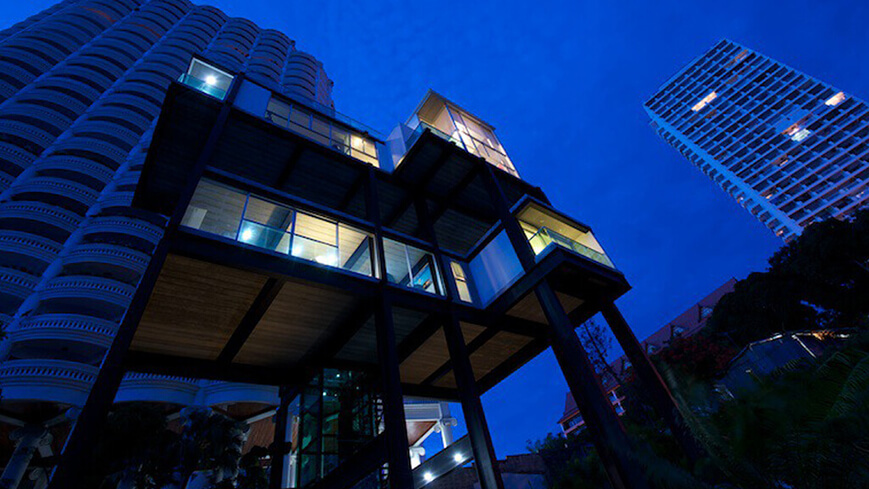 Positioned amidst notable landmarks like Northpoint and Centara Grand Mirage, the Wong Amat Tower solidifies Wong-Amat's reputation as an elite address. Construction of the tower is set to kick off next April, targeting completion by the end of 2014.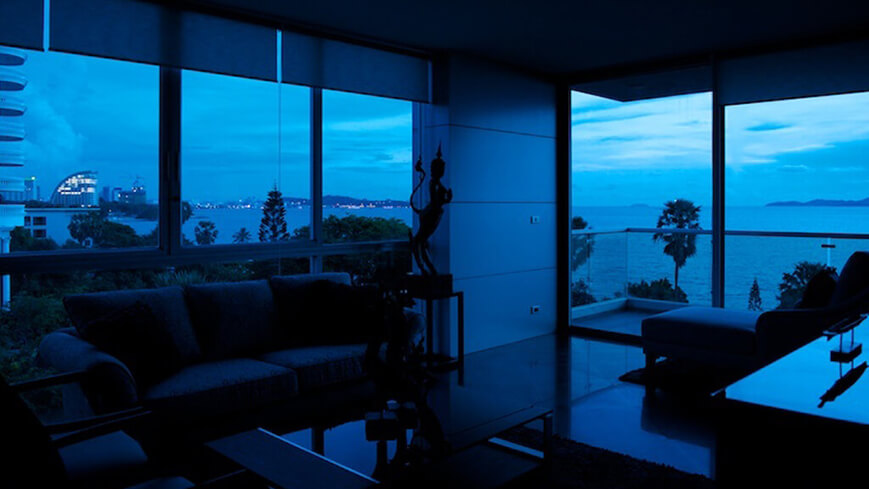 Conclusion
The Perfect Time for a Sky-high Experience
The overwhelmingly positive feedback, mirrored in the rapid sales, underscores the Wong Amat Tower's allure. With numerous units still up for grabs, now might be an opportune moment to witness the mesmerizing "showroom in the sky" and the splendor of Wong Amat Tower's signature design.
Recommendation
To All Future Real Estate Innovators and Visionaries,
If you have ever walked through Pattaya, you undoubtedly have been struck by the signature elegance of the Wong Amat Tower, a symbol of both architectural prowess and innovation. This impressive edifice is not only a tribute to the genius of its architect, Mario Kleff, but also highlights the outstanding construction capabilities of Wandeegroup, which is responsible for the execution of the 27-meter-high Showroom Wong Amat Tower.
Today, with the majestic showroom that once showcased the future of the Wong Amat Tower now replaced by the actual tower itself, it stands as a poignant reminder of the power of turning visionary blueprints into reality.
Are you embarking on a new real estate development? Imagine having a bespoke showroom that not only displays the essence of your project but also captivates potential buyers. Think about the impact of giving them a tangible, authentic experience of the life that awaits them.
Mario Kleff, in collaboration with Wandeegroup, achieved this with resounding success. Their synergy created a space where art met intelligence, culminating in a structure that redefined Pattaya's skyline. It's no surprise that sales soared even before the tower was completed.
Now, if you're seeking to boost your real estate sales and set a benchmark for design and quality, it's time to consider a collaboration with these industry titans. Mario Kleff's design acumen combined with Wandeegroup's construction expertise could be your ticket to unparalleled success.
In a competitive market, where buyers are inundated with choices, having a signature showroom can set your project apart, offering a tactile preview of the luxury that awaits. By choosing to collaborate with the best, you're not just building structures; you're crafting legacies.
In anticipation of your next architectural marvel,