"The new condominium project on Pratumnak Hill, Wong Amat or Jomtien Beach... designed by Mario Kleff," this is to read on almost advertisements or in Pattaya's real estate magazines, over the last years. But the exemplary architect designer got many other project on the payroll, outside this town. He is in charge of numerous architectural designs across Thailand, from Phuket over Bangkok to Chiang Mai and abroad, and today can grace to be responsible on projects worth billions of baht.
Wandeegroup: Pioneering Designs from 2003 to 2009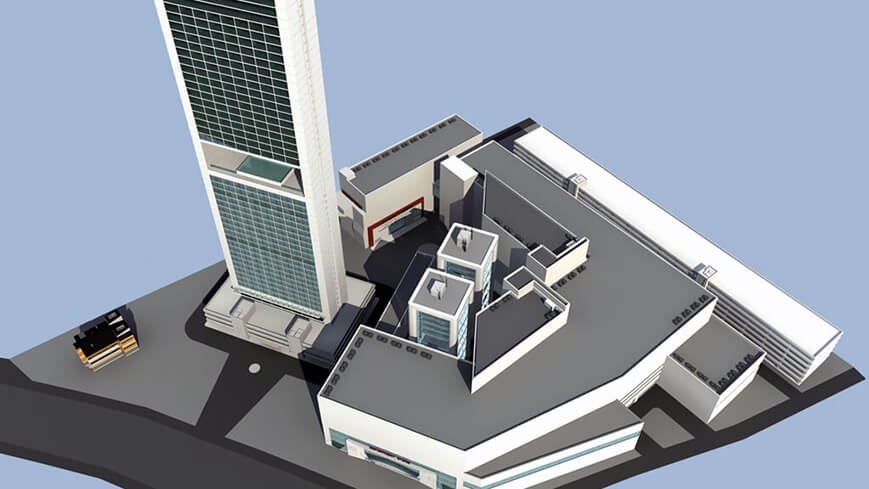 Within the years 2005 to 2009, the Wandeegroup has delivered an exceptional mix of new building designs and continuously business opportunity for developer and estates here in Pattaya. With his ideas, Mario pushed the boundaries not only on the architectural field, but came up with many innovative structural engineering solutions that requires support from the highest Authority level and advanced Thai engineers from Bangkok.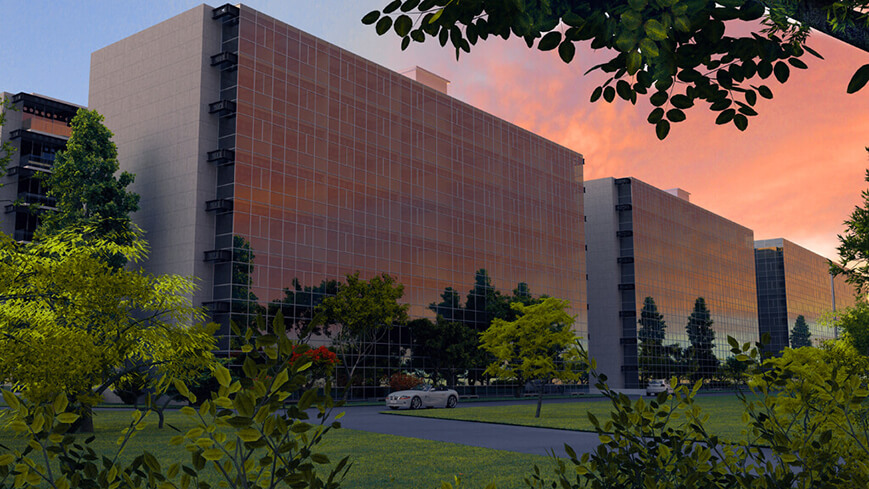 Behind the Scenes: The Technology Fueling Wandeegroup's Vision
At the Wandeegroup head office Mario's creative visions basically takes place and the designer himself ordered companies from the UK and the USA to build for him the latest supercomputers which are not available on the current Thailand market. I decided to invest a few hundred thousand dollars more to bring our client a much better result on presenting their new developments perfectly to clients, he said.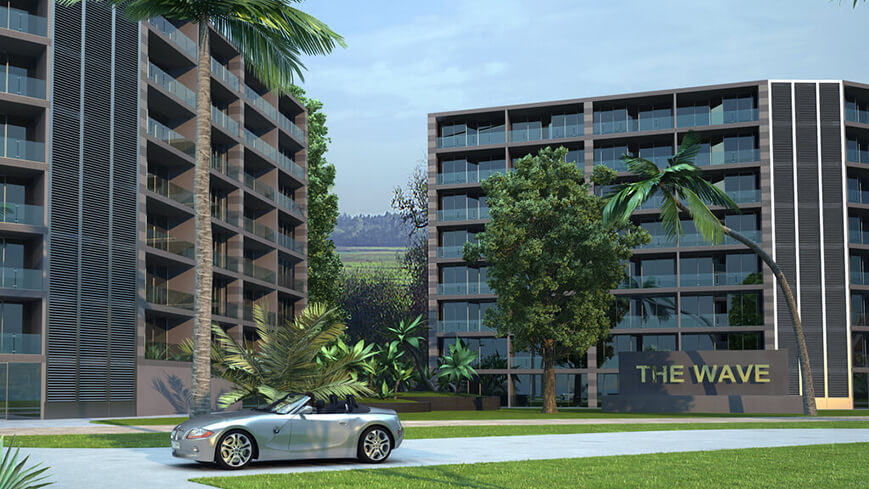 Redefining Architectural Speed: Ten Condominiums in a Month
The task of architects and 3-D designers at this time is to present these developments in the most attractive way but also as fast as possible. In March 2009, Mario and his junior architect Saksit Vongaram have pushed a new record of designing over ten condominium buildings within just one month.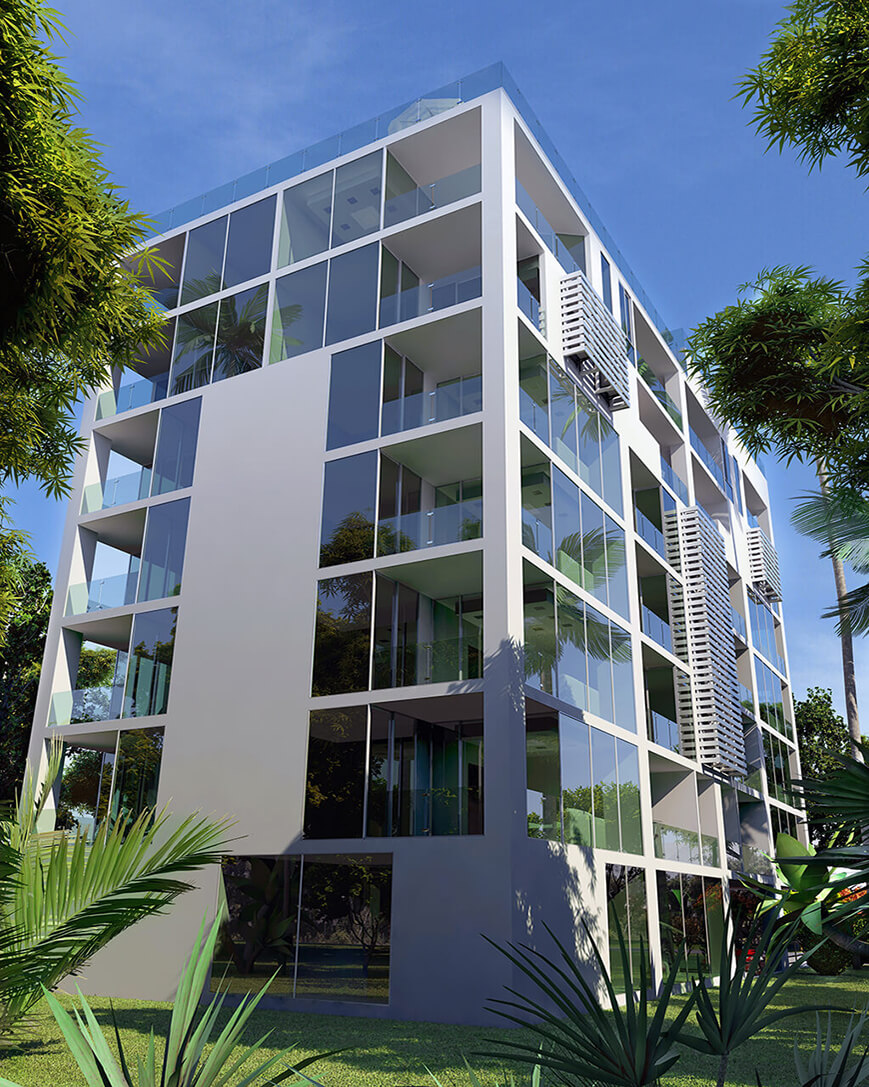 Testimonials: Developers Sing Kleff's Praises
Now, at this point a few words from the developers:
When you see how beautiful Mario's designs are, you can understand why we choose him to design our project in New York. Mario's architect visions are beyond the ordinary and I wish that he may get in future a appreciate honoree. ━ Floyd Kenyatta, Global Ambassador John Paul Mitchell
We are tremendously excited working together with architect Mario Kleff from Thailand and many other internationally recognised architects who are looking seriously towards the future in different ways, with different means, and with very different philosophies. ━ Ramesh, Dubai - United Arab Emirates
Architect Mario Kleff immediately gave us the confidence that not only could he complement the existing development with a stunning design concept for the Condominium Hotel but he could also handle all of the dealings and requirements of the Thailand planning authorities to obtain all of the necessary licences and permits. Two days later at our second meeting with Mario at Wandeegroup he not only produced a stunning design but also came up with the entire concept of naming the new project "The Wave" at Talay Sawan. On our third meeting with Mario at the end of week one he produced the full set of construction blueprints and has already submitted all documents to the relevant authorities. This is certainly a first in our 25 years of development experience. The professionalism and attention to detail of the architect Mario Kleff is unparalleled in Thailand and certainly makes life for the developer so much easier and provides the end customer with a modern unique quality home. ━ John Sheehan, Managing Director of Bang Saray Development Co., Ltd.
The Wandeegroup is the leading architect firm which has submitted and received the highest amount of construction permits in 2007-2009. Their exemplary knowledge on architect law and engineering requires support and approval by advanced engineers such as Thai Professor Somsak Khumplew, who is a master professional in steel and concrete construction. ━ Pattaya City Planning and Construction Department
Many estates in Pattaya know that Mario Kleff, CEO of the Wandeegroup, is the architect on Heights Holdings projects. He designed, for instance, the W-Tower with over 360 units, followed by the Club Royal Condominium on Wong Amat with over 400 units, the Laguna Heights, both Park Royal 1 and Park Royal 2 on Pratamnak Hill, while at the same time he was working on other major projects here in town. What brings him up to being a top architect is not the fact he has received exemplary honoree, but the fact he can deliver any project fast and unique on demand. ━ Haim Bar-David, CEO Heights Holdings Co., Ltd.
First he designed the Suan Sawarn Condominium 1 & 2; later in 2008 we contracted Mario to design a major high-rise project worth billions of baht... and then again in 2009 he came up with another master concept for a development of over 370 units. He designed for us this new project within just one week - a master plan including exterior designs, final engineering specification on over six condominium buildings. Even though it was done from scratch we don't need to change anything on it, because it's maximised, beautifully designed and within the budget. Mario Kleff, is a master architect and an ultra-creative conceptualiser, designer and engineer of exemplary lifestyle buildings. ━ Gordon Gillen, TAG Group Thailand
It is just amazing how Mario drops so many new and different eight-story condominium buildings on the drawing board. With his fabulous minimalist solution for On The Hill, he excelled himself, once again. ━ Scandia Holdings Co., Ltd.
The quality of an architect must not to be measured by his skill with 3-D images, scaled miniatures or low charges, but rather on his ability to understand how a project will ultimately function. Wandeegroup has professional architects, highly skilled structural engineers and system engineers and an in-house service to produce final presentation materials created by professional 3-D designers and model builders.

Wandeegroup construction sites are led by experienced foremen and builders trained on all aspects of concrete and steel. We can deliver solutions that will impress the market, Mario added. "Perfect concrete finishes; straight, crack-free walls; waterproofed pools; electricity installations to European standards; perfect window frames or master carpentry…they are not a problem. Everything depends on proper planning and budget preparation, but most of all it's about quality architectural designs. Our team has already designed buildings that will be considered modern 10 or 20 years from now.

The construction of my house on Pratamnak Hill is almost 70 per cent complete. I have been impressed with Mario's vision and creativity in designing a unique and architecturally interesting home.

I have been impressed with the quality of the construction so far. The concrete footings and the finish of the exterior of the house are of an exceptionally high standard.

Over the next few months the final phase of the construction will take place and the interior fit-out will commence. We are looking forward to a continued high standard of construction and more of Mario's imaginative and visionary design work. ━ Andrew Chard, London, UK
Summary
In conclusion, whether you view Mario Kleff's designs as masterpieces or as manifestations of arrogance, one thing is undeniable: his commitment to art and originality. And as the age-old saying goes, "Beauty is in the eye of the beholder."