David Thomas, upon receiving the award, highlighted the architecture and interior design's inspirations, citing the award-winning Palm Oasis Villas in Jomtien. This visionary condo is a fruitful collaboration between Beach Properties' expert in-house team and the distinguished German architect, Mario Kleff.
South Beach Condominium isn't just another project; it's an embodiment of luxury and modern design with only 45 exclusive units. Residents are enveloped in contemporary designs and modern amenities, ensuring that living in the condo feels like a privilege, where they can truly be "One of the few".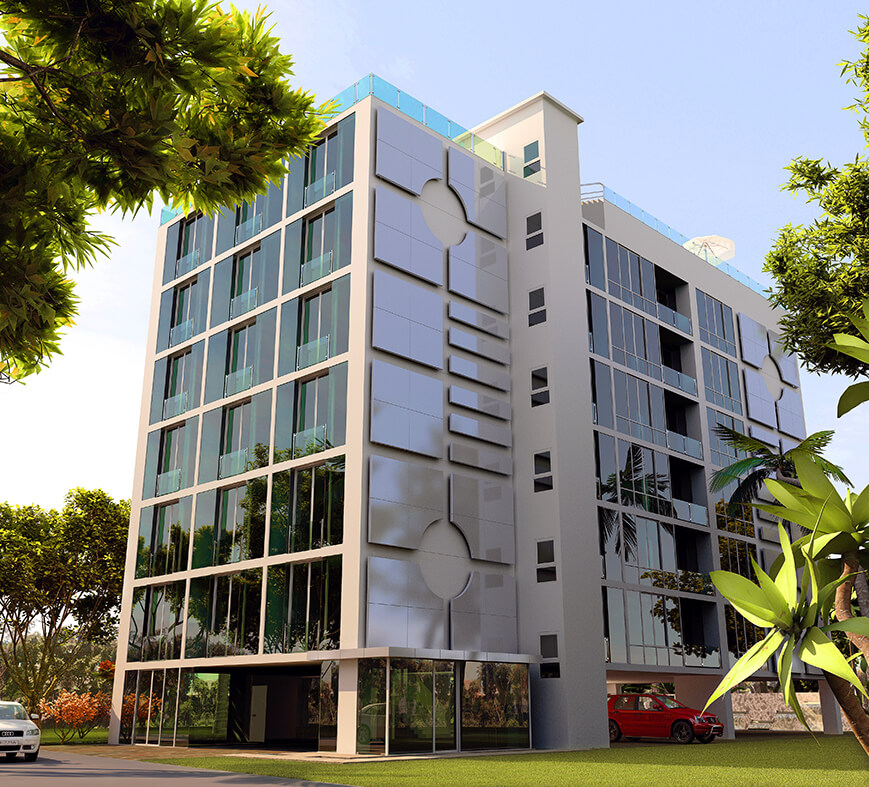 Features and Amenities
Nestled on Pratumnak Soi 6, the condo promises a living experience like no other. It boasts modern room fittings, a European-style kitchen, spacious balconies, and vast glass doors promoting natural light. The pinnacle of South Beach is its rooftop terrace - a perfect blend of luxurious black and grey aesthetics, stunning pool, exquisite furnishings, and an unparalleled panoramic view of the Ocean and city.
Despite being fully sold, a limited number of units are up for resale and rent, making it an alluring prospect for those seeking tranquility near the beach.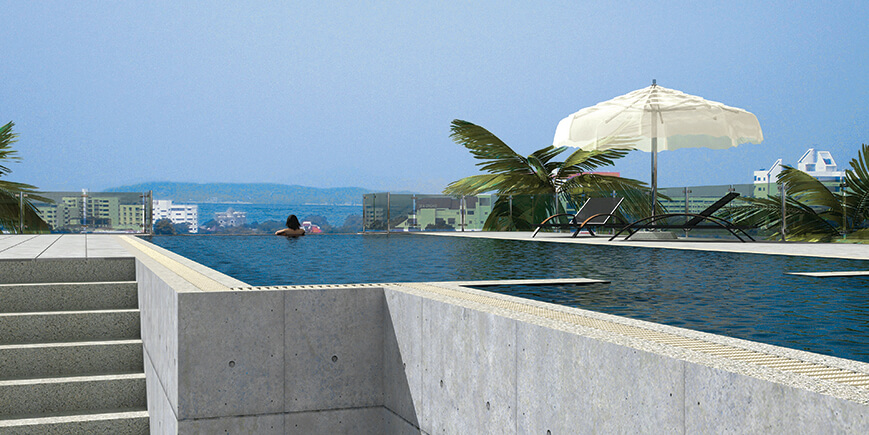 Project Overview
South Beach Condominium stands tall with seven stories and 56 residential units, having been completed in 2012. It features a diverse range of units, from studios to 2-bedroom apartments. Moreover, it comes with top-tier facilities, including a sky pool, car parking, robust security systems, and a state-of-the-art gym.
Its strategic location on Pratumnak Hill ensures residents can easily navigate to Pattaya's heart and nearby attractions, such as Jomtien Beach and Khao Phra Tamnak Viewpoint. Its low unit count emphasizes the exclusivity and peace the project offers.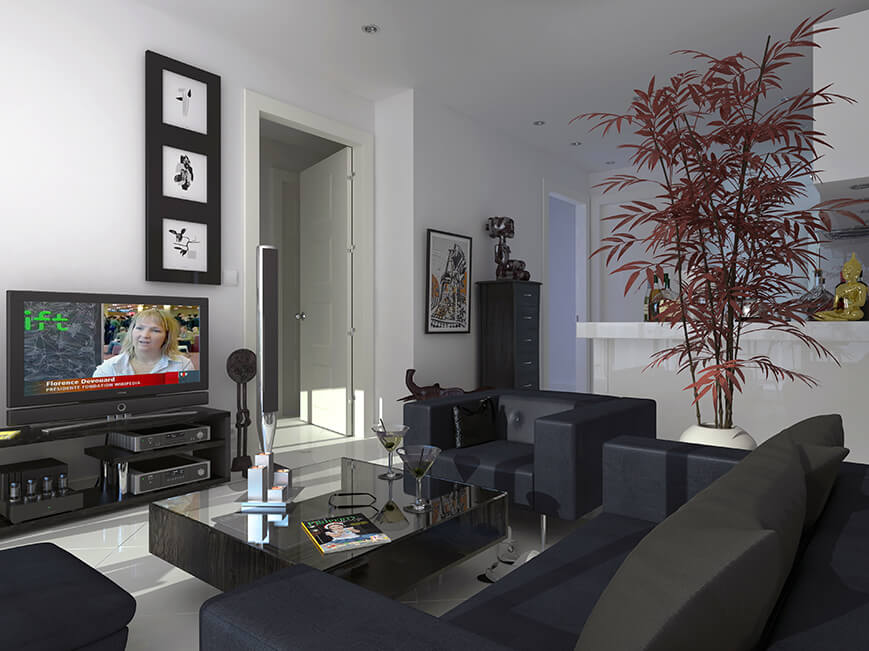 The Neighborhood
Situated almost at the pinnacle of Pratumnak Hill, South Beach Condominium promises easy access to both Pattaya and Jomtien, making it a central point for a serene yet connected life. With an array of top-tier restaurants, including Café Des Amis and Indian by Nature, residents are never far from a gourmet experience.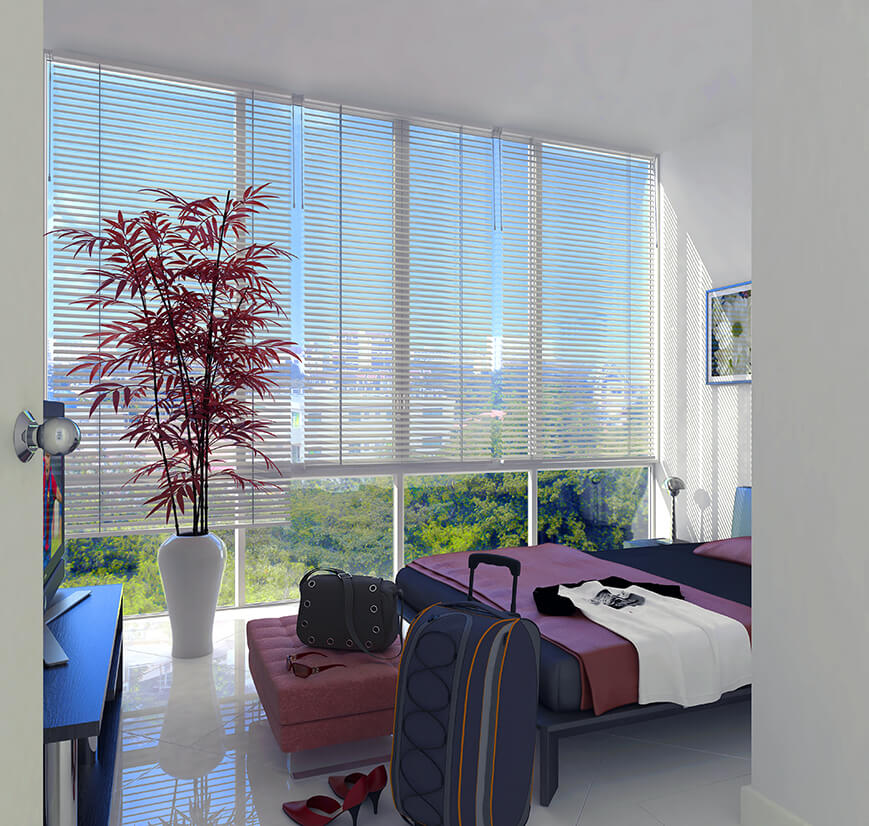 Conclusion
South Beach Condominium by Beach Properties stands as a testament to exemplary architecture and luxury living. With its victory at the Thailand Property Awards 2012, it has indeed set a golden standard in Pattaya's real estate sector. Its harmonious blend of modern design, top-notch facilities, and prime location make it the pinnacle of luxury living.
Recommendation for South Beach Condominium
If the essence of luxury had an address in Pattaya, it would undoubtedly point to South Beach Condominium, a remarkable creation of Beach Properties that secured its eminent recognition at the Thailand Property Awards in 2012. Designed with finesse by the celebrated German architect, Mario Kleff, it's no surprise that this boutique condo drew inspiration from the award-winning Palm Oasis Villas in Jomtien.
Encompassed by lavish modern design, South Beach Condominium is more than a residence; it's an embodiment of a refined lifestyle, limited to just 45 esteemed units. Imagine dwelling in spaces accentuated by modern room fittings, European-styled kitchens, and vast glass doors ushering in abundant natural light. The real showstopper, however, is the rooftop terrace, offering a luxurious blend of aesthetics, an inviting pool, and a breathtaking panorama of both the Ocean and the city.
Nestled in the enviable Pratumnak Soi 6, this seven-story marvel stands not just as an architectural masterpiece but as a beacon of luxury, ensuring residents experience the serenity of beach life without compromising on modern amenities. Be it the exclusivity of the units, the proximity to gourmet destinations like Café Des Amis, or the ease of navigating Pattaya's attractions; South Beach Condominium seamlessly melds convenience with opulence.
For those who prioritize living at the intersection of luxury and location, South Beach Condominium isn't merely a choice; it's a statement. Dive into an experience where you're not just residing but reveling in the epitome of Pattaya's luxury real estate.
South Beach Condominium stands adjacent to Maraka Condominium, another architectural design crafted by Mario Kleff.