The meticulous crafting by Mario Kleff is evident. Despite being notoriously critical of his work, even Kleff couldn't resist expressing his satisfaction with the outcome. "Laguna Heights has been built true to the designs," Kleff notes, acknowledging a few minor areas of improvement. However, this new establishment is "an impressive realisation of an outstanding design concept."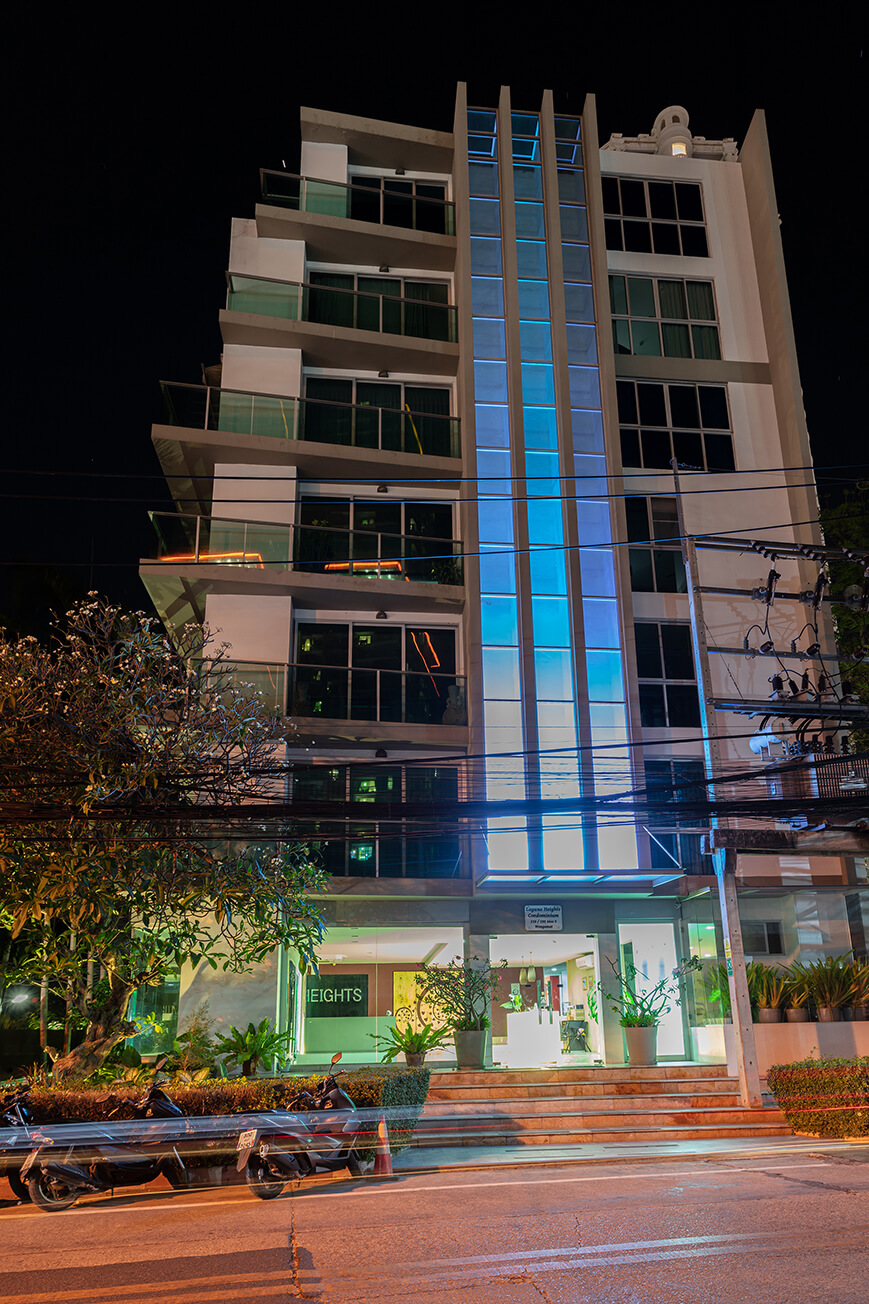 Location is Everything
The building boasts of a sprawling length of over 100 metres, extending from Soi 16 right down to the serene shores of Wong-Amat Beach. But it's not just the size that takes your breath away; the pièce de résistance is undoubtedly the rooftop infinity pool. With a "white sands beach area," this architectural marvel extends the beauty of Wong-Amat Beach, allowing residents to experience the coastline from a new vantage point.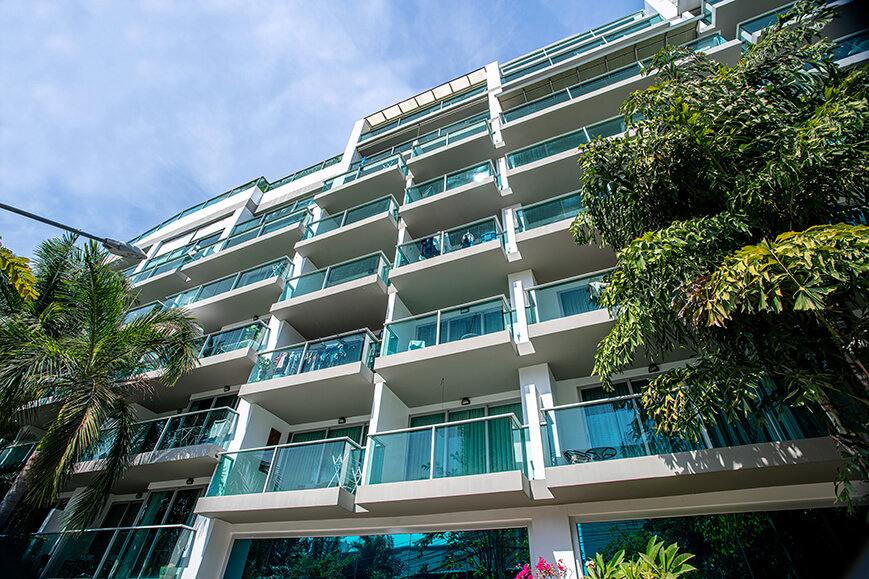 An Architect with a Midas Touch
Mario Kleff, the genius behind Laguna Heights, has an impressive portfolio. The Wong Amat Tower, another of his designs, stands tall with 38 storeys, offering unparalleled views of the Pattaya skyline. Just a stone's throw away from Laguna Heights, this building complements the beach community vibe of the area.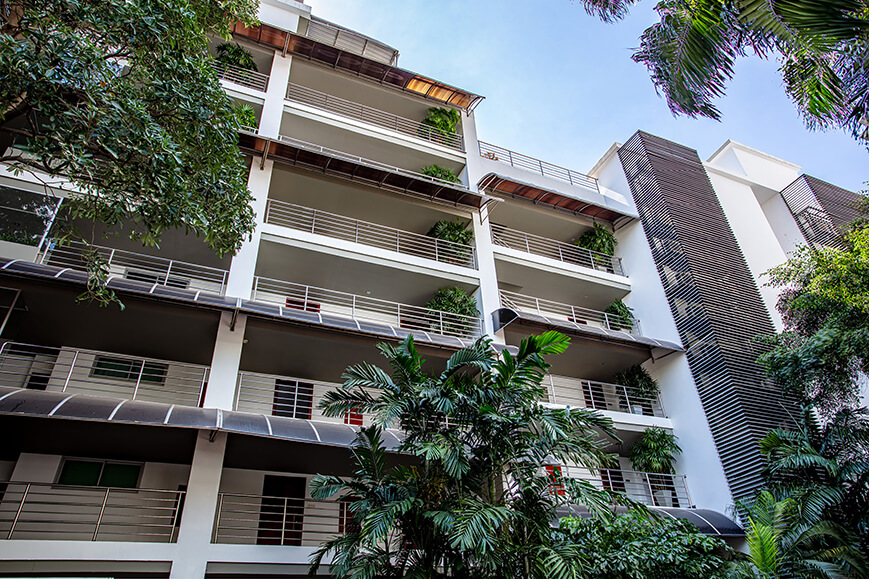 Affordable Luxury
In a world where commercial success often trumps the residents' quality of life, Laguna Heights provides a fresh perspective. Kleff's boutique condominium design emphasises community and lifestyle. Whether you're seeking a permanent residence, a vacation retreat, or a weekend escape, Laguna Heights guarantees a welcome like no other.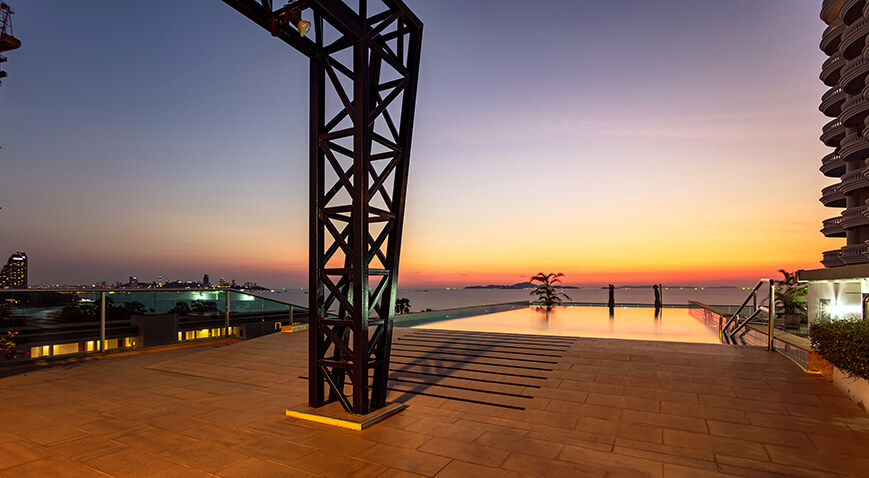 Elevate Your Living Experience
While rooftop pools have become a trend in Pattaya, Laguna Heights offers something distinctive—a rooftop beach. This one-of-a-kind feature promises an immersive experience, with the soft white sand leading to a gently sloping infinity pool that offers a mesmerizing ocean view. Mario Kleff's innovative design even takes into account the natural cooling of the terrace, allowing residents to comfortably walk between different common areas.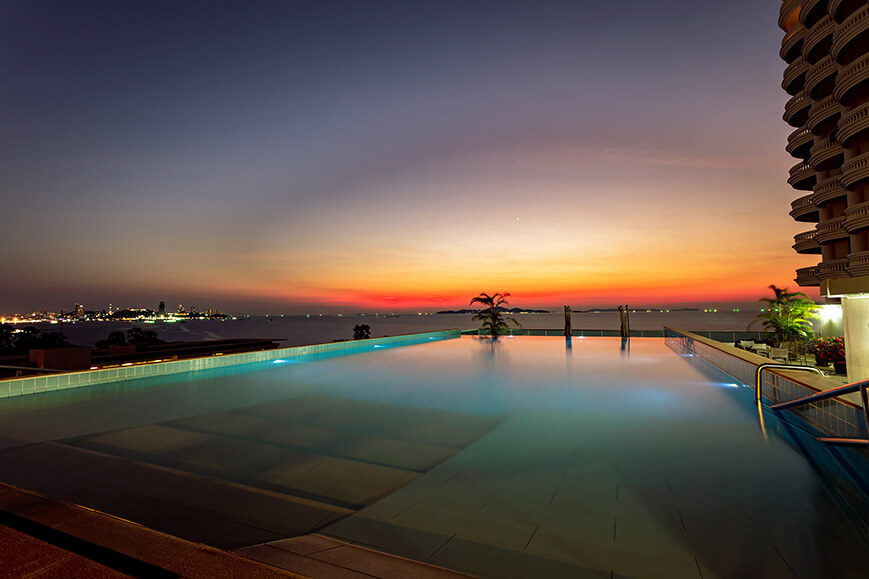 The Zen Behind the Design
Kleff's fascination with Thai culture and Asian design is evident in Laguna Heights. Drawing inspiration from his two-year stint with a Japanese master architect, he combines intelligence with aesthetics. As Pattaya evolves into a glamorous international beach resort, Laguna Heights stands as an oasis of calm amidst the hustle and bustle.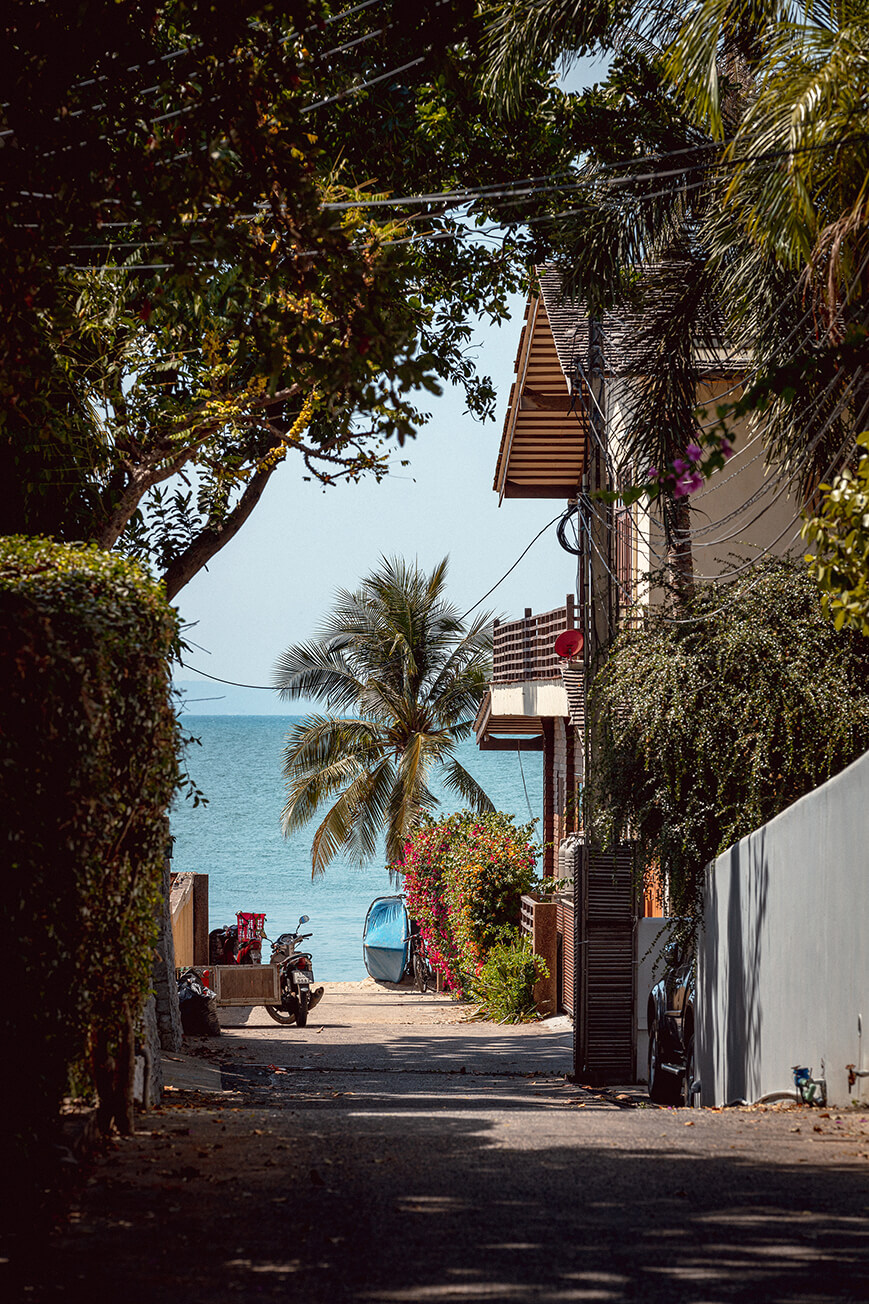 Conclusion
In a rapidly evolving landscape, Laguna Heights emerges as a beacon of luxury and comfort. With an exceptional design, unparalleled amenities, and a prime location, it offers a slice of paradise for its residents. Come home to Laguna Heights – where every sunset feels like a dream.
Recommendation for Laguna Heights Condominium
For those in pursuit of unparalleled luxury, serenity, and architectural excellence, Laguna Heights is the epitome of your desires come to life. Situated in the heart of Wong-Amat Beach, this creation by the renowned Mario Kleff's Wandeegroup offers more than just an upscale residence—it's an experience of refined living.
Laguna Heights, with its meticulous design curated by Mario Kleff himself, shines as a true embodiment of attention to detail and commitment to perfection. Its proximity to the pristine shores of Wong-Amat Beach and the distinctive rooftop infinity pool not only sets it apart but raises the bar for beachfront living. The concept of a rooftop beach is not just innovative, but it's an ode to luxury living, allowing residents to soak in the beauty of the ocean from a unique perspective.
Complemented by the community vibes of its neighboring marvel, the Wong Amat Tower, Laguna Heights redefines beach community living. But what truly sets it apart is the blend of opulence with affordability, promising not just a residence but a lifestyle experience that's unparalleled.
In the backdrop of Pattaya's bustling ambiance, Laguna Heights stands out as an oasis of tranquility and luxury. If you seek a residence where architectural brilliance meets beachside living, look no further. Embrace the Laguna Heights experience—a realm where every moment echoes luxury, comfort, and a connection to nature.