Mario Kleff is not just an individual but represents an ethos of pushing boundaries. His construction company, Wandeegroup Asia Co Ltd, has been a beacon of innovation, continually setting new standards not just in Pattaya but across Thailand. This recent accomplishment is a testament to their unwavering commitment to architectural excellence.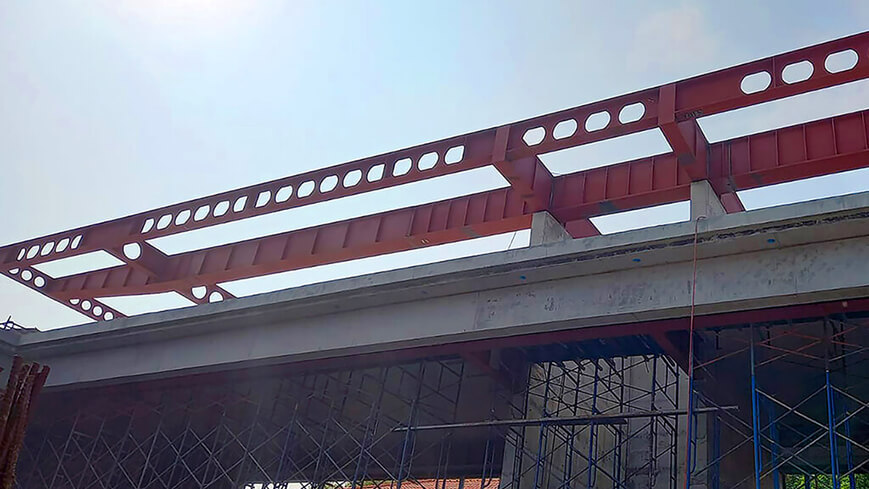 From Blueprint to Reality
The journey began with the delivery of 50 tons of custom-fabricated steel, a mix of box girders and cellular beams, each piece meticulously designed and crafted. But this wasn't Mario's first dance with large-scale innovation. Just a year prior, he introduced a cellular beam stretching an impressive 48 meters, a supporting element for post-tensioned concrete floors that made waves in the construction sector.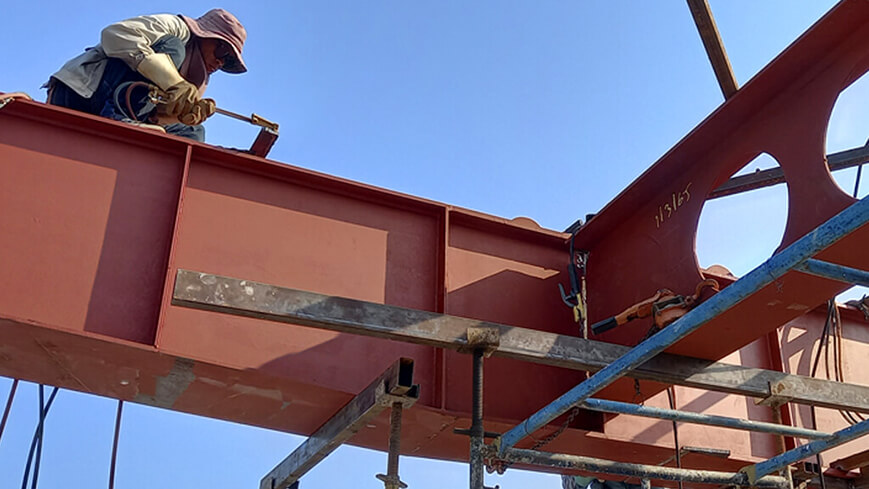 Collaborative Genius
The magnificent girder installation wasn't just Kleff's vision. It resulted from a harmonious collaboration between Wandeegroup Asia Co Ltd and B.S.Y. Group PLC. This partnership saw the integration of large box girders, achieving a cantilever reaching 19 meters to each wing side from a singular central column - a design so avant-garde that it was fabricated with precision by B.S.Y Group PLC in Samut Prakan.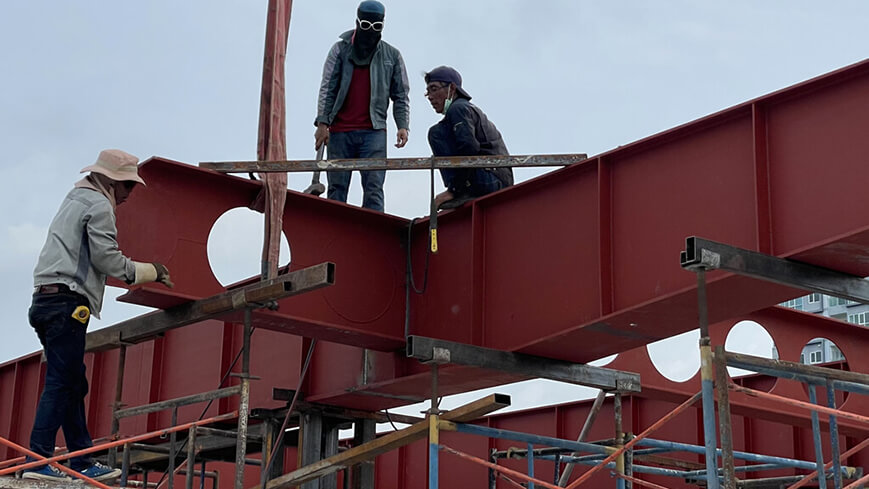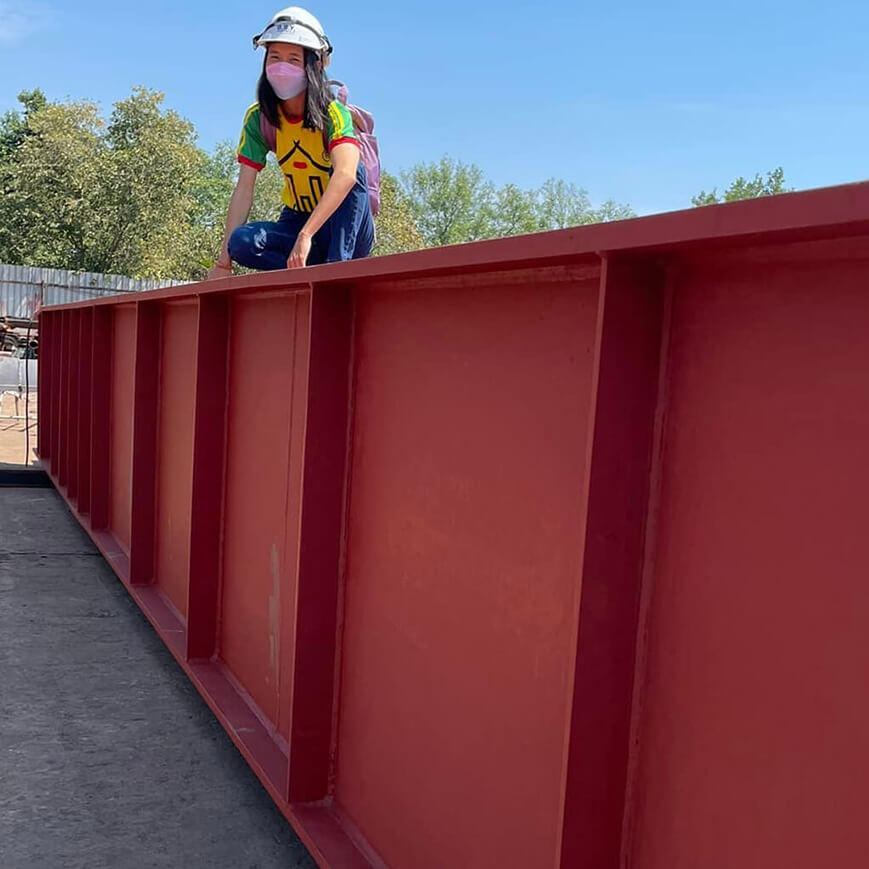 A Legacy of Architectural Prowess
Mario Kleff's journey began long before this girder. Since 2005, this eclectic architect has championed innovation in residential construction. His ventures with Wandeegroup have seen the inception of numerous villas and condominium blocks, each standing as a testament to his commitment to architectural evolution. His partnerships, notably with Dr. Songkiat Matupayont, have been pivotal in introducing steel frame structures in Thai residential high-rises, marking yet another feather in his illustrious cap.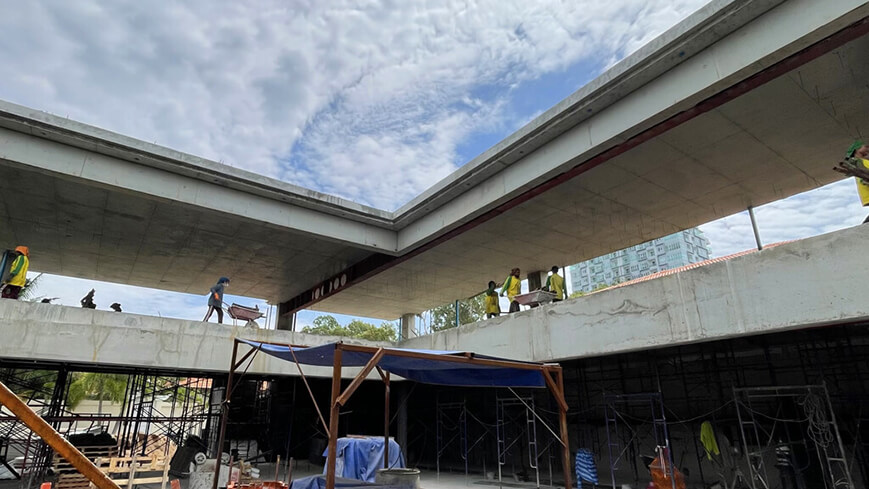 The Cellular Beam Revolution
Kleff's construction company, Wandeegroup Asia, initiated the project in June, emphasizing the villa's substructure. The foundation, bolstered by 100+ piles and expansive concrete bases, was crafted to anchor the villa securely onto the rock. Remarkably, this foundation's construction involved 100 tons of steel and a whopping 700 m3 of high-strength concrete mix, which catered to the basement, swimming pool, and the foundation itself.
However, what truly sets this construction apart and would indeed have drawn nods of approval from global engineering greats is the large steel girders prepared for the top two floors. These rested on an astounding 48-meter-long steel girder, a testament to the property's breadth. Crowning this girder is a post-tensioned concrete slab, boasting a thickness of over 35 cm.
In typical residential structures like villas and bungalows, steel girders generally span 6 to 12 meters. Even in robust constructions like car parks or public buildings, girders stretching over 20 meters are a rarity. This makes the nearly 50-meter-long steel girder in Kleff's project a groundbreaking innovation, signaling a bright future for Thai villa construction and engineering.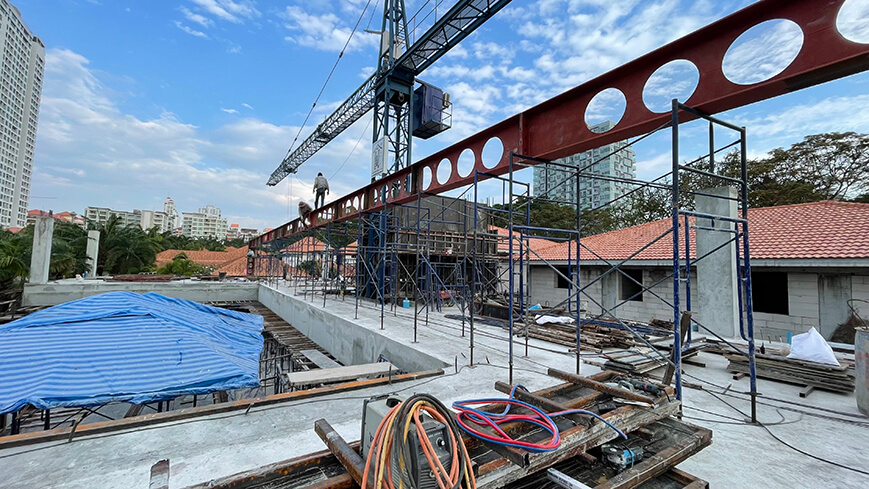 On delving deeper into this project, Mario Kleff highlighted the unique engineering prowess that went into the villa. "Beyond Wandeegroup's continuous efforts to redefine Thai construction, the villa's wide, column-free windows stand out," he commented. The key to this architectural wonder? Wide-span cellular beams integrated with post-tensioned concrete slabs.
"Creating expansive column-free spaces has numerous methodologies," Kleff added, "but for this venture, the synergy of cellular beams and post-tensioned slabs was paramount. A 48-meter span between columns is, without a doubt, a first in Pattaya. While we've worked on structures outside of Thailand that have over 30-meter spans and even designed those spanning 40 meters, a 48-meter span is trailblazing."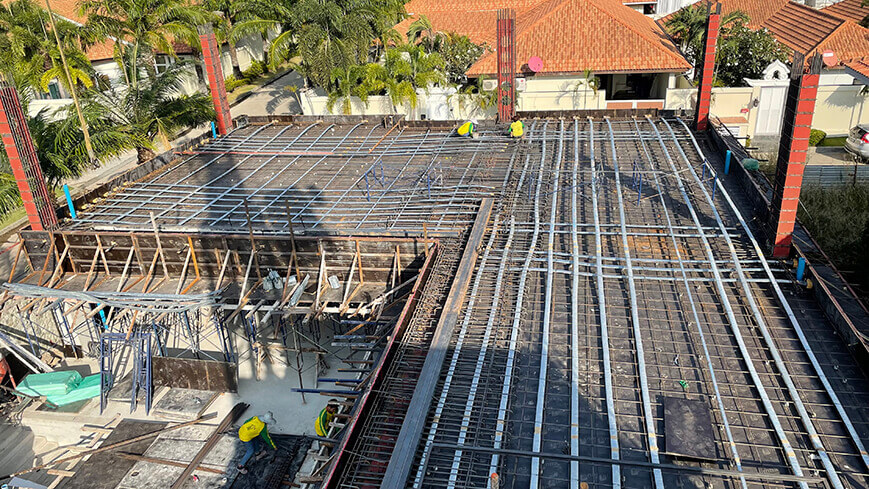 As The Thaiger began its coverage of this Pattaya project, the audacity of the design took many by surprise. With ventures like these, it's evident why Mario Kleff is poised to become a benchmark in architectural design, not just in Thailand but globally.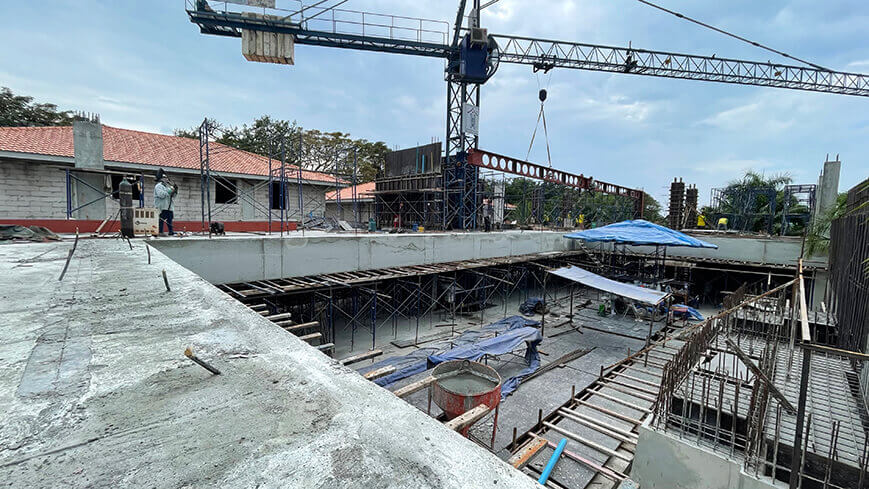 Structures like the Majestic Residence redefine architectural norms and can easily be dubbed as 'architectural art'. As this project nears its completion, we eagerly await the final imagery of this masterpiece.
Concluding Thoughts
With the media spotlight on Mario Kleff's Pattaya project, it's evident that he's setting the benchmark for architectural brilliance in Thailand. Labeling such structures as architectural art isn't an exaggeration. We keenly await the project's completion, and for now, an action shot of the contractors at work will suffice.