You don't need to know the architect's name when you lay your eyes on Park Royal 3. The modern uncolored concrete surfaces reveal the signature style of Mario Kleff, a technique that he previously employed in his development of Club Royal in Wong Amat.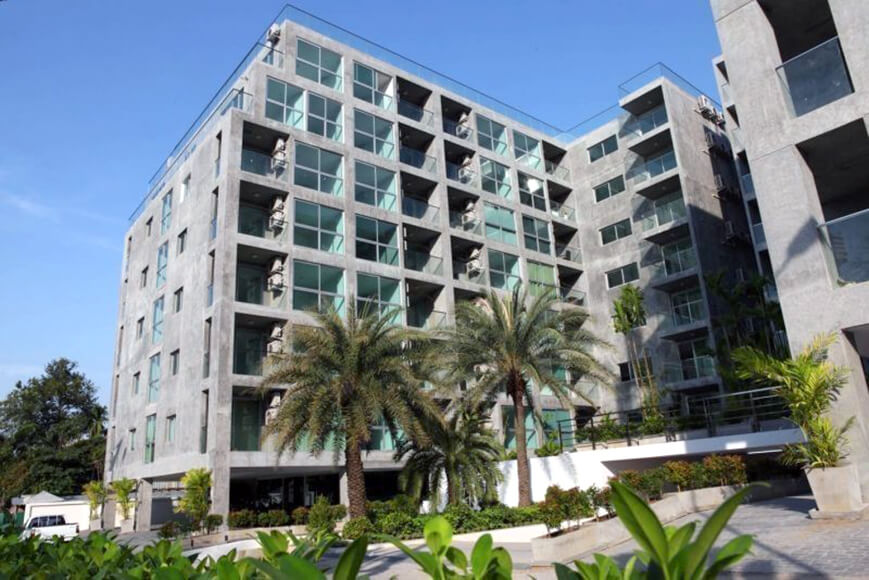 The Ascendancy of the Royal Family
As Dave Buckley puts it, the "Royal family" are indeed the crown jewels. With Park Royal 2 and Park Royal 3 growing rapidly, the dynasty is expanding. In fact, there's already buzz around the commencement of work on building B in PR3. Heights Holdings has achieved incredible success with their rendition of the "Royal" family in Pratumnak.
A Roaring Success
According to an HH spokesperson, the Park Royal 3 project was launched just a year ago and became an overnight sensation. Building A of the project has witnessed an astounding 80% of its units being sold out and is all set to be fully ready by the end of the upcoming high season.
A Glimpse Into The Future
While a photograph of the ongoing construction of Building A gives a hint of its majesty, architect Mario Kleff's 3D rendering showcases the masterpiece it's set to become upon completion.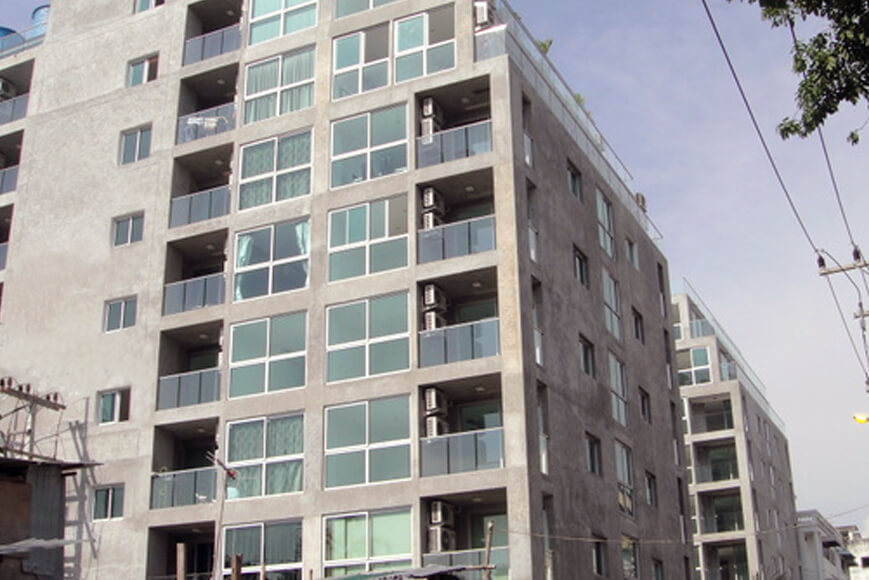 Special Offers and Popularity
HH is now introducing an enticing promotional offer for Building B. A 45sqm unit is up for grabs at Bt1.49m. The project's popularity isn't surprising given its proximity – just 400 metres – to the beach. Nestled in a serene enclave off Pratumnak Soi 6, Park Royal 3 has won the hearts of its clients.
Mario Kleff, discussing his design philosophy for the Park Royal series, emphasizes the importance of catering to human desires and needs. In his words, "lifestyle is a result of intelligent design."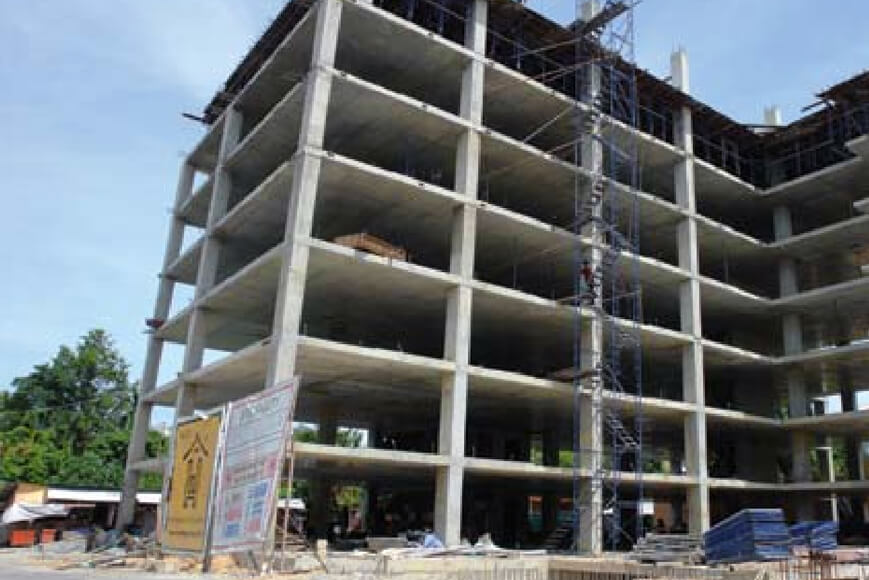 The Crown Jewel: Park Royal 2
Labelled as the "crown jewel of Pratumnak" by HH, Park Royal 2 has its own unique charm. This establishment, with its iconic design involving the use of cellular beams – a novelty in Thailand – is available at a slightly elevated promotional price of Bt1.79m for a 45sqm unit. Its spectacular vistas of the bay and the hillside, coupled with its prime location merely five minutes from Walking Street, make it a sought-after property.
Conclusion
Park Royal 3 exemplifies the perfect blend of aesthetic design and prime location. For those looking to experience a slice of luxury in the heart of Pratumnak, this is the place to be.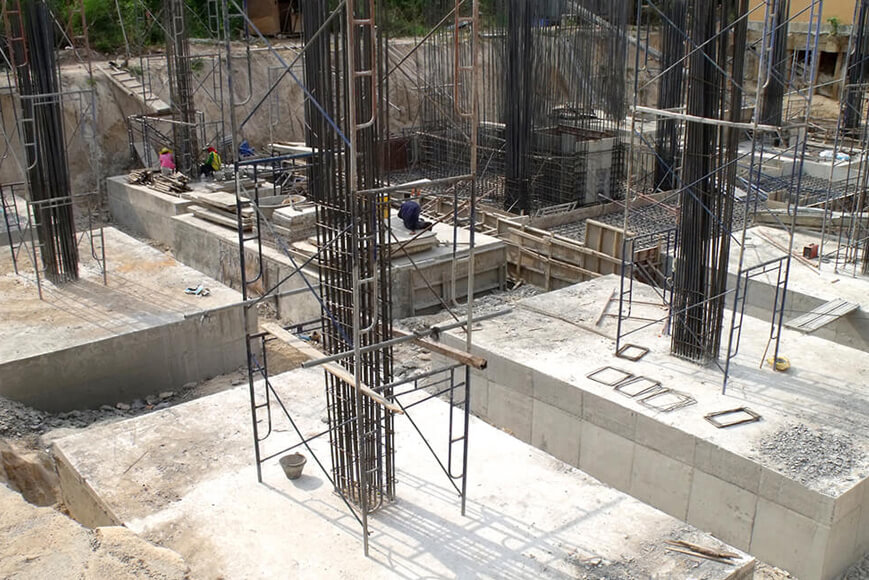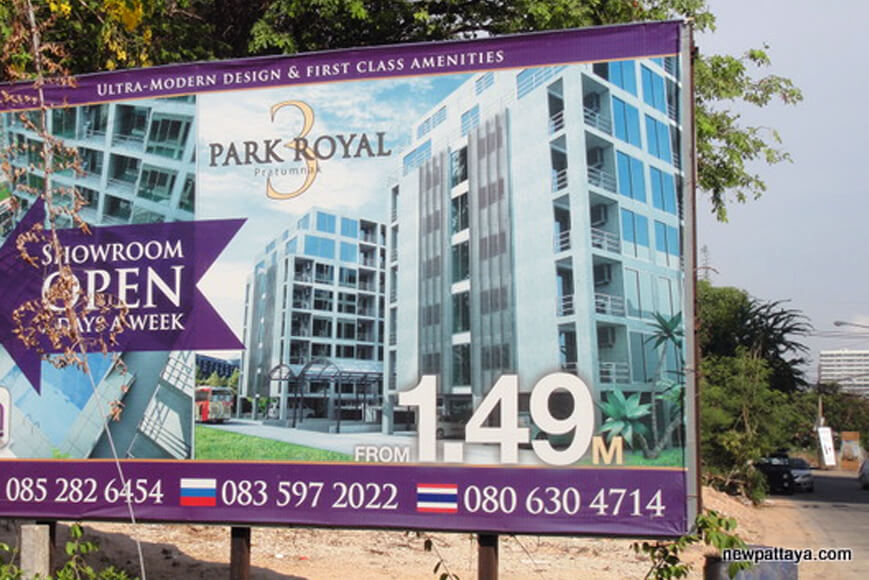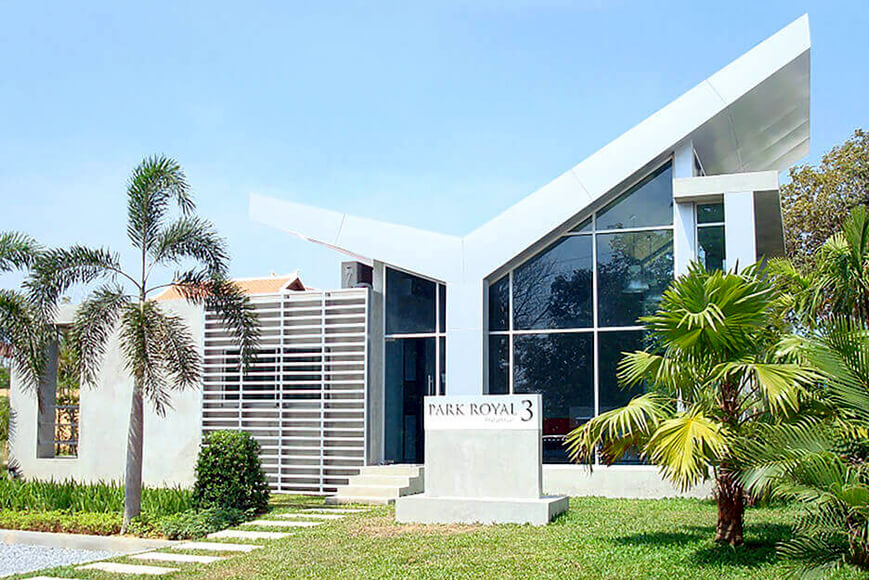 Recommendation for Park Royal 3 Condominium
For the modern urbanite seeking an embodiment of architectural mastery and unparalleled luxury, Park Royal 3 emerges as a beacon of elegance on Pratumnak Hill. Crafted by the distinguished architect, Mario Kleff, and brought to life by Heights Holdings, this condominium showcases a harmonious fusion of contemporary design and strategic locale.
Park Royal 3, a continuation of the illustrious Park Royal series, not only carries forward the legacy but sets new benchmarks. Its twin seven-storey towers, which house 79 luxury apartments each, radiate sophistication and modern charm, making it an ideal choice for those who value design and comfort in equal measure.
With its iconic uncolored concrete surfaces reminiscent of Kleff's signature style and its proximity to the pristine beach, Park Royal 3 offers an unparalleled living experience. Add to that the enticing promotional offer for Building B, and it's evident why this development has swiftly captured the hearts and minds of property enthusiasts.
Mario Kleff once mentioned, "lifestyle is a result of intelligent design," and Park Royal 3 stands as a testament to this philosophy. Whether it's the breathtaking views, proximity to key landmarks, or the sheer brilliance of its architectural design, Park Royal 3 epitomizes luxury living in Pattaya.
Those in pursuit of an abode that effortlessly combines style, location, and luxury needn't look further. Dive into the world of Park Royal 3, and let this architectural marvel redefine your concept of sophisticated urban living.