Situated on the coveted Pratumnak Hill, Park Royal 2 stands just a stone's throw away from the bustling Walking Street. This glass-clad edifice is a collaborative venture between the stalwarts, Heights Holdings and Vistas Development.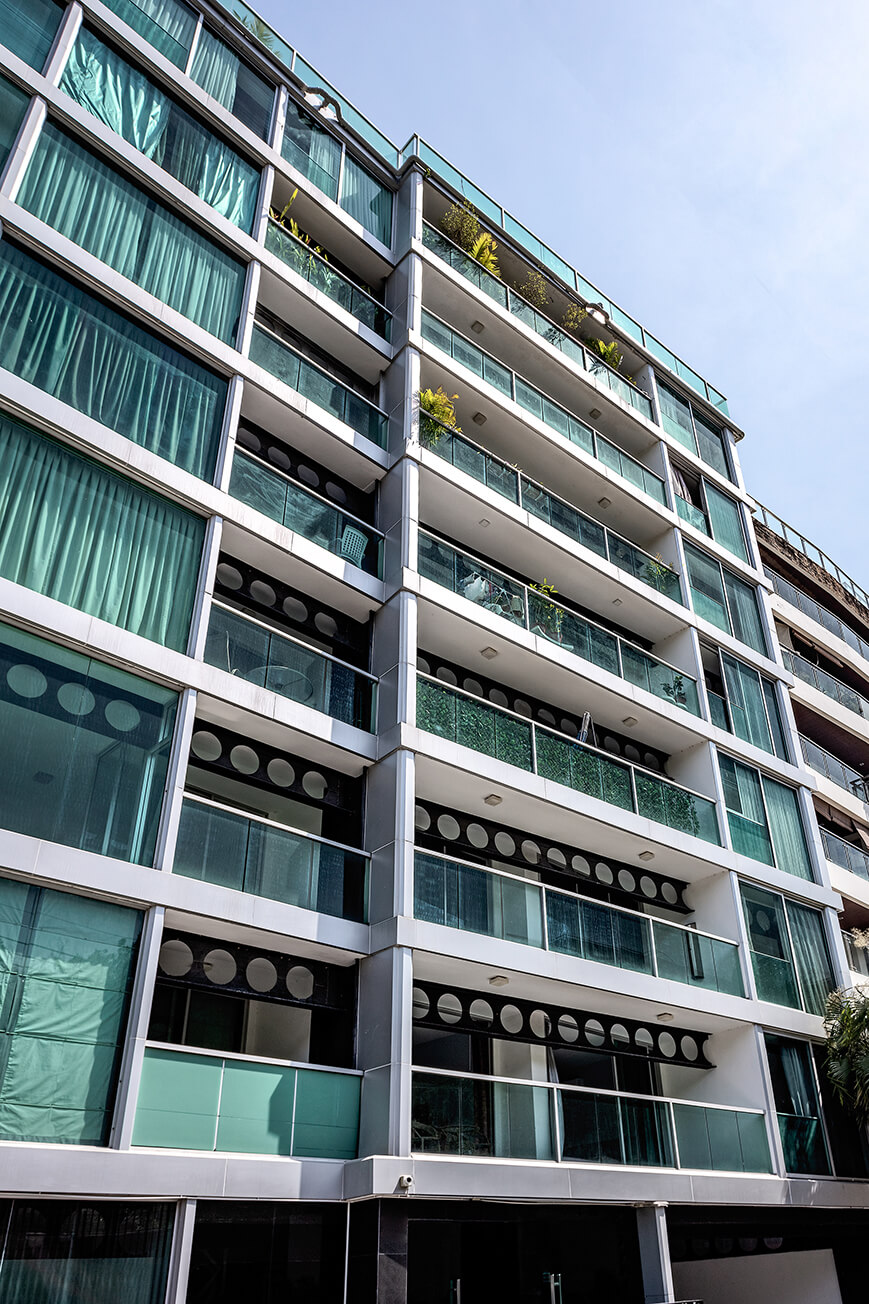 Design & Legacy
The design fingerprints of Mario Kleff, Pattaya's celebrated architect, are evident in the distinct architecture of Park Royal 2. As with the other Park Royal condominium projects, Kleff's Wandee Group has played a pivotal role. Interestingly, the series continues with Laguna Bay, also known as Park Royal 4, being another of Kleff's masterpieces.
Amenities & Apartments
The building is home to 79 exquisite apartments that offer a blend of style and comfort. A rooftop infinity pool and a chic lobby area further enhance the luxurious feel. The property boasts 43 sqm studios, priced starting at 2.5 MB, which are equipped with European-standard kitchens. Larger 85 sqm 1-bedroom units are available starting from 5.5 MB.
Surroundings & Landmarks
Park Royal 2 is enveloped by notable establishments like Park Royal 1, Pattaya Heights, and Unixx. Moreover, Hyde Park Residence 1 & 2 also grace the vicinity. A lush park situated nearby adds a touch of nature to the urban landscape.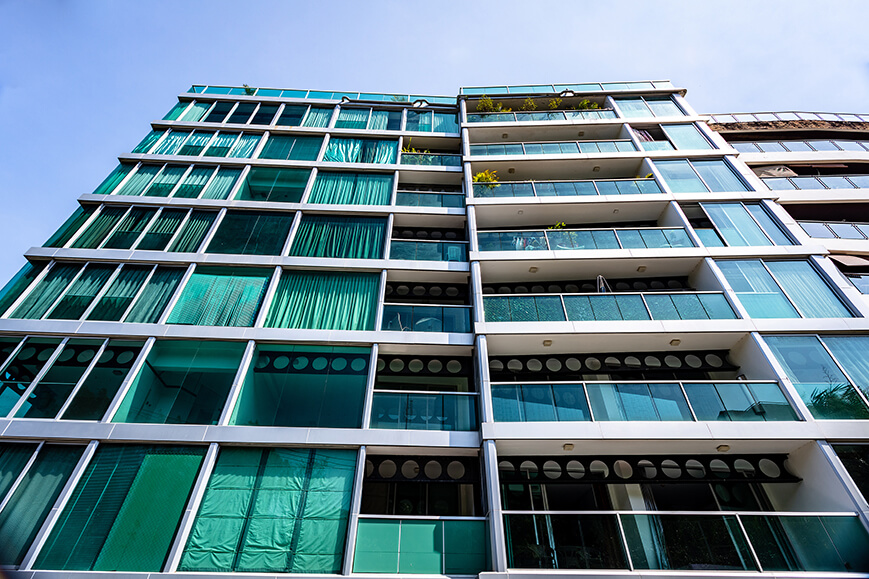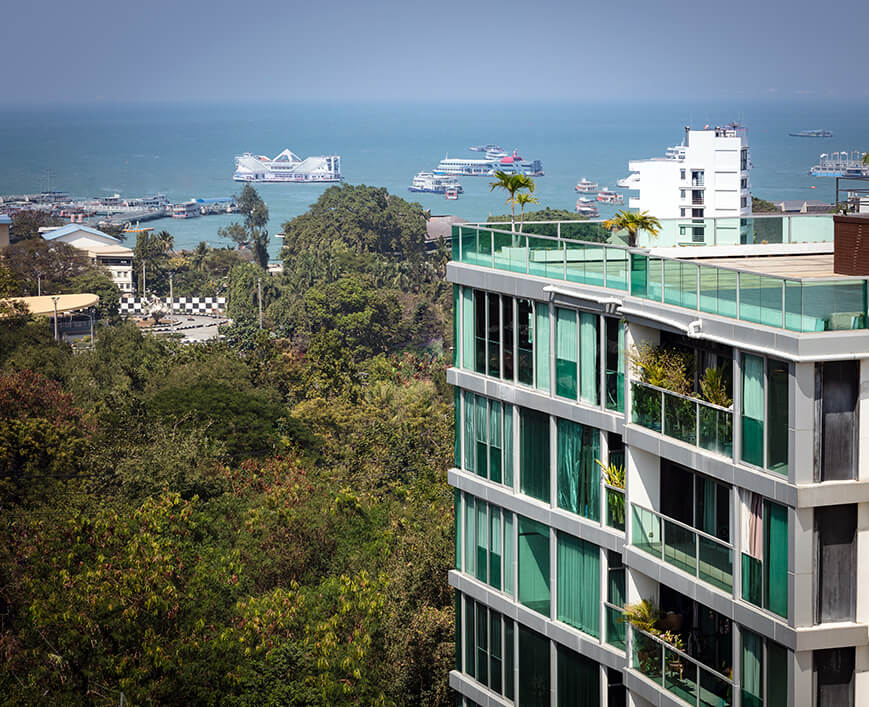 Conclusion on Park Royal 2
To conclude, Park Royal 2 is not just another condominium in Pattaya; it's a testament to visionary design, strategic collaborations, and premier urban living. With its luxurious amenities, strategic location, and the signature design of Mario Kleff, it undoubtedly sets a benchmark for future developments. Whether you're a property enthusiast or a potential homeowner, Park Royal 2 embodies the epitome of what Pattaya's real estate has to offer.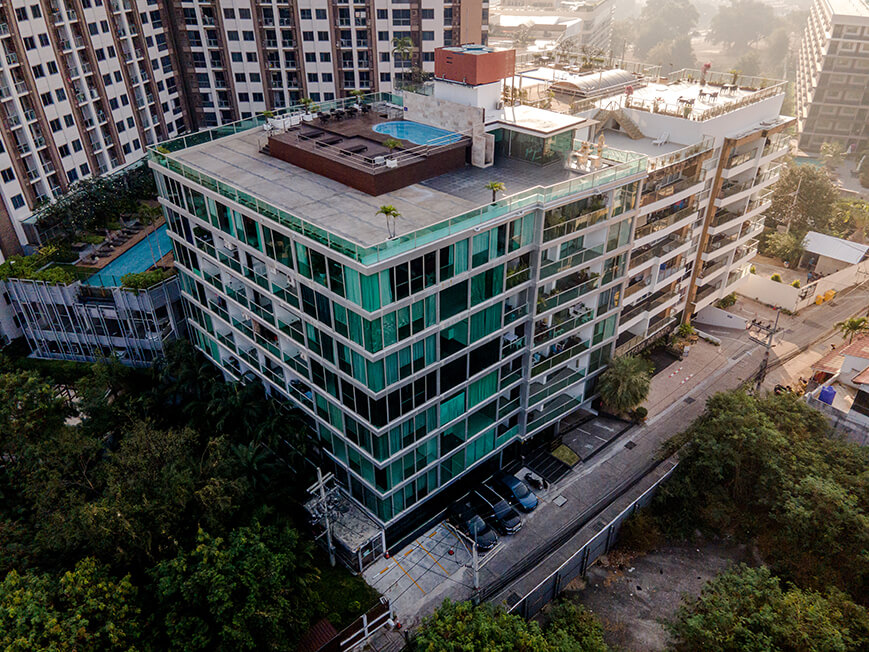 Recommendation for Park Royal 2 Condominium
For the discerning individual who values both architectural aesthetics and prime urban living, Park Royal 2 emerges as the pinnacle of Pattaya's residential offerings. Perched on the esteemed Pratumnak Hill, with the vibrancy of Walking Street at its doorstep, this condominium stands as a testament to refined living amidst the city's bustle.
Park Royal 2, bathed in a shimmering glass facade, is a harmonious collaboration between Heights Holdings and Vistas Development, further elevated by the design genius of Mario Kleff. The legacy of the Park Royal series shines through in this edifice, blending luxury with functionality. From its breathtaking rooftop infinity pool to the meticulously designed apartments, every facet of Park Royal 2 is curated for the discerning resident.
Nestled amidst prominent landmarks and enveloped by the serenity of a nearby park, this condominium offers the perfect balance of urban life and tranquility. Whether it's the European-standard kitchens, the proximity to notable establishments, or the promise of premium amenities, Park Royal 2 is more than a residence—it's a lifestyle statement.
For those seeking an abode that mirrors their aspirations, tastes, and commitment to quality, Park Royal 2 beckons. Dive into a realm where architectural brilliance meets urban sophistication; embrace the Park Royal 2 experience—an embodiment of Pattaya's finest in real estate.