Wandeegroup Asia: A Pattaya Construction Company
Welcome to the world of Wandeegroup Asia, where architectural and construction excellence converge in the vibrant city of Pattaya. As a distinguished general contractor and innovative home builder, Wandeegroup Asia has meticulously built a reputation over the years, rooted in unwavering dedication to crafting homes and structures that stand the test of time.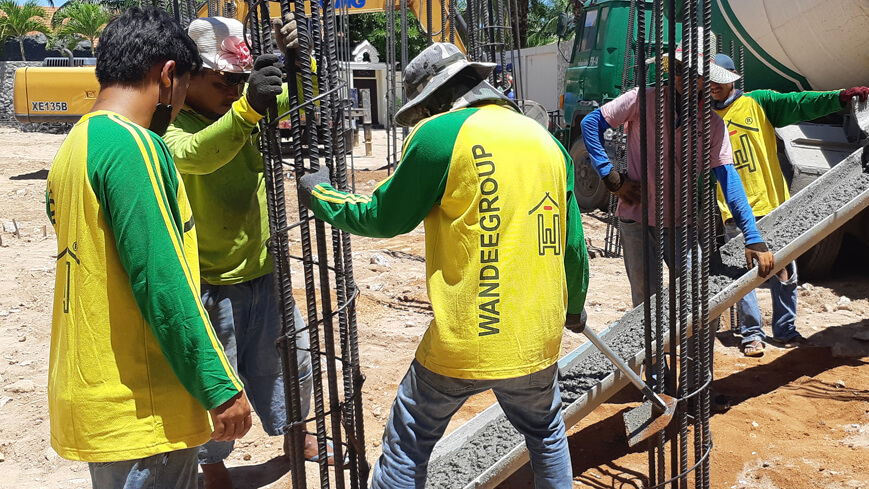 Trusted Partner: Home Builder, Contractor, and Construction Leader
Wandeegroup Asia is more than a top-tier construction company in Pattaya; it's a revered general contractor and home builder known for its industry versatility. From initial design to the final build, their comprehensive services encompass every facet of construction. At the helm of their exceptional architectural designs is CEO Mario Kleff, a celebrated architect and engineer who also extends his expertise through MK Architects.
Mario Kleff, renowned for his meticulous oversight, ensures that every team at a Wandeegroup construction site upholds the highest standards of craftsmanship. As Pattaya's Signature Architect, Mario has been at the helm of numerous prestigious real estate developments throughout Thailand since 2005. In Pattaya, his innovative designs lay the foundation for villa construction projects that are poised to excel in the international market. Together, Mario Kleff and Wandeegroup Asia have made a significant impact on the world of Pattaya house construction.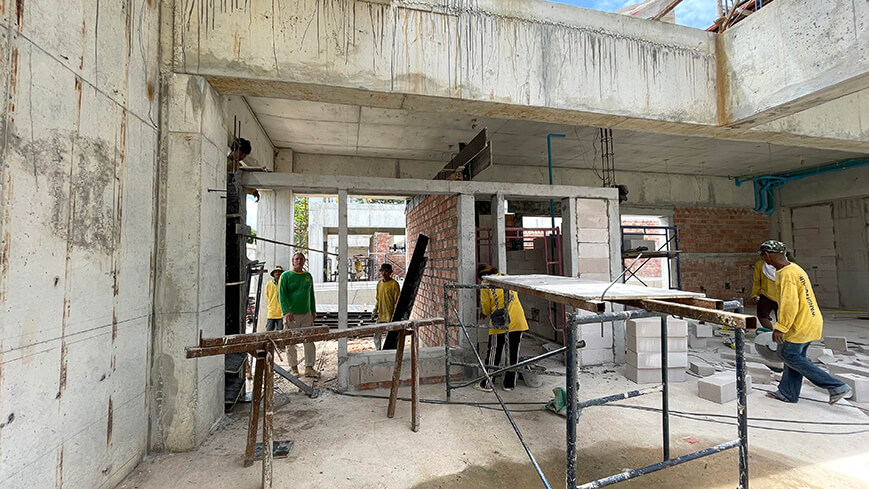 Building with Family Values and Expertise
Wandeegroup Asia, a family-owned construction company headquartered in Pattaya, takes pride in its committed core team of over 50 highly skilled Thai professionals. This includes a group of expert Thai foremen, each boasting more than 15 years of specialized knowledge and hands-on experience in the industry. Wandeegroup Asia strategically divides its construction teams into distinct sections, such as form builders, concrete workers, steel welders, and bricklayers, each with their own plastering expertise. This deliberate separation of workers within their respective fields ensures that the company consistently delivers the best and most appreciated outcomes for its projects.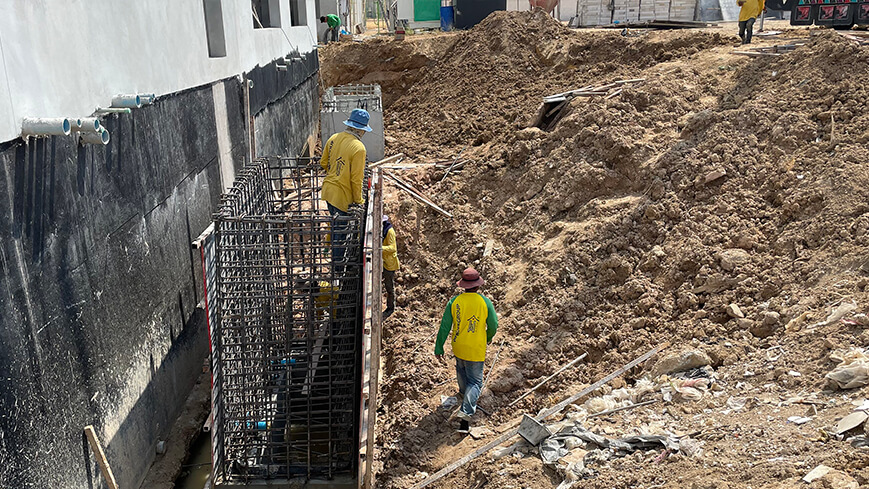 A Robust Network and Unwavering Commitment
Wandeegroup Asia stands prepared with a robust workforce of over 300 personnel, ready to tackle substantial construction projects at a moment's notice. Throughout the year, many of these skilled laborers can be spotted working on high-rise and low-rise condominium sites in Pattaya, even those managed by other real estate developers. This versatility extends further with Wandeegroup's trusted provision of construction workers for external projects.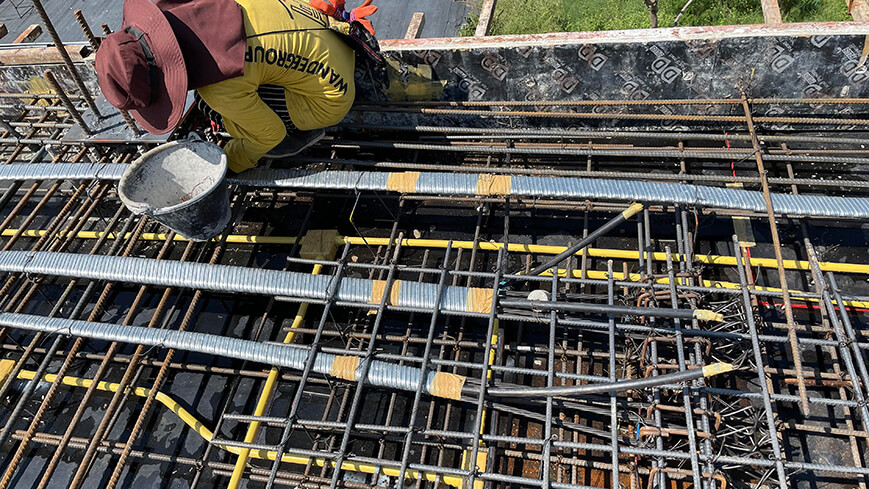 A Commitment to Excellence
With in-house welders and form builders that epitomize the gold standard in concrete and steel work, Wandeegroup Asia ensures top-tier execution. By aligning with only the best, they guarantee that all projects not only meet but exceed expectations. Their dedication is evident, with all teams consistently completing construction projects on schedule.
Masters of Concrete and Steel Construction
Wandeegroup Asia is more than just a builder; they're a symbol of innovation and craftsmanship in Pattaya. As a distinguished general contractor, they've mastered techniques in post-tensioned concrete, extended spans, and cellular beam designs. From 2006 to 2023, the eminent architect Mario Kleff designed over 50 multi-story apartment and condominium buildings, of which more than 10 were constructed by Wandeegroup.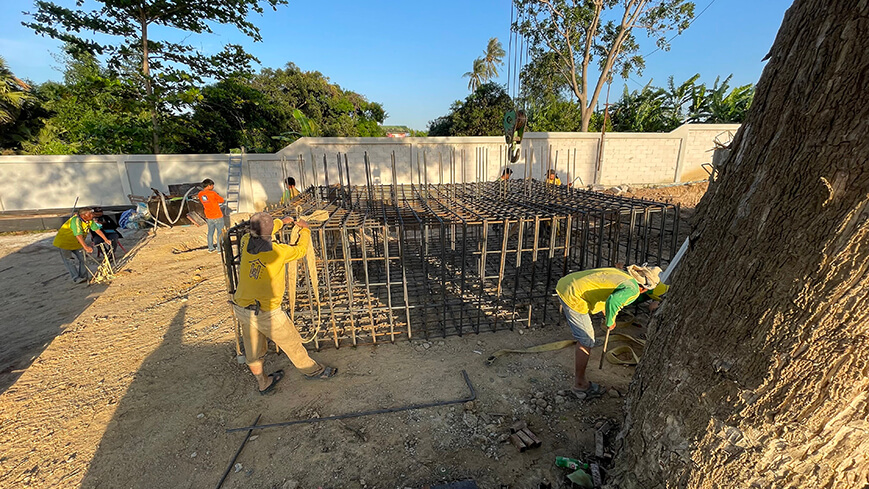 A Legacy of Excellence: Wandeegroup Asia and Wandeegroup (Thailand)
Wandeegroup Thailand, initially a Pattaya-based design firm, underwent a significant transformation in 2004, repositioning itself as a construction company and remaining actively involved in the industry until the end of 2017. Fast forward to 2021, Wandeegroup Asia emerged as the fresh face of construction in Pattaya, offering improved and enhanced building services.
Editor's note: Wandeegroup Asia stands out as the foremost construction company in Pattaya, celebrated for their unparalleled excellence in concrete and steel work. Their unwavering commitment to construction management and timely project delivery is truly commendable. Whether you're in need of a proficient house and villa builder or a trusted general contractor for condominium construction, Wandeegroup Asia unquestionably emerges as the top choice in Pattaya.
Your Vision to Life with Pattaya's Top Construction Company
Don't wait to transform your dream into a tangible masterpiece. Whether it's a new home, a condominium complex, or a unique architectural marvel, Wandeegroup Asia is ready to turn your vision into reality.
Let's Build the Future of Pattaya Together
Reach out today to start the journey toward your dream project.