In a groundbreaking development, a meeting held yesterday morning marked a significant step towards the realization of Zenith Residences Pattaya. This luxury housing project, comprising seven grand residences, is poised to redefine Thailand's residential construction sector with innovative materials and techniques never before seen in the country.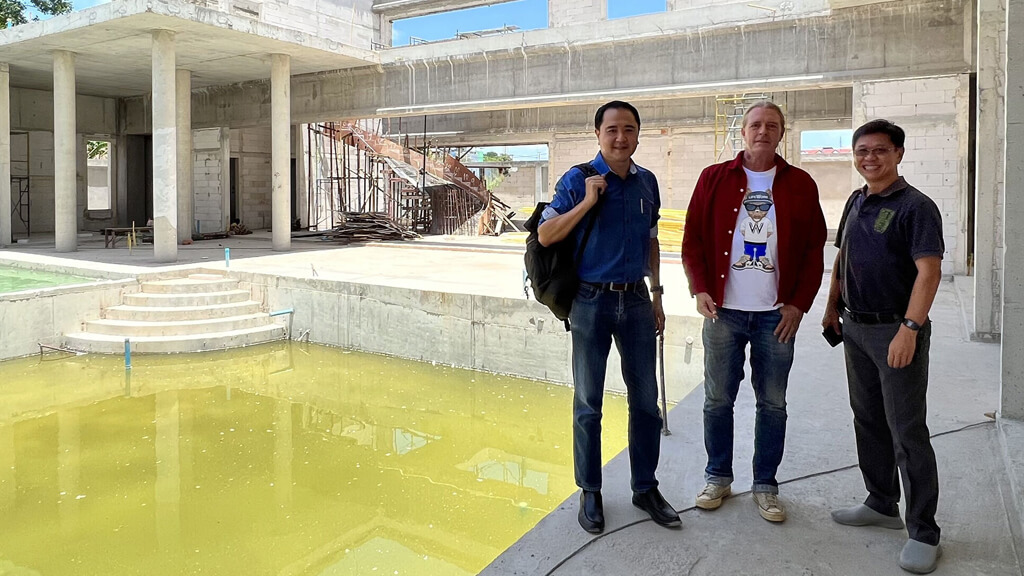 Revolutionary Concrete Solutions
At the heart of the meeting was a visionary proposal by the project's lead architect, Mario Kleff, to employ prestressed concrete beams with an astonishing length of up to 70 meters. This ingenious approach aims to bridge the gap between two pillars, a feat that has never been attempted in Thailand's residential construction.
Transforming Construction
Long concrete beams have gained popularity in bridge construction due to their capacity to reduce the need for multiple pillars, leading to shorter construction timelines and improved traffic flow. Zenith Residences Pattaya's skeletal construction promises open floor plans for residents, eliminating obstructed views and unwanted pillars, creating larger living spaces that enhance the overall living experience.
Engineering Excellence
Dr. Songkiat Matupayont, an expert in concrete and steel design for bridges, and Dr. Krisada Srisomphorn, the Green Construction Group Leader at SCG and advanced construction technology manager at CPAC, lent their expertise to explore ways to reduce steel usage while employing stronger concrete, prioritizing safety, longevity, and environmental sustainability. These innovative methods have already demonstrated their effectiveness in Thailand with the construction of the region's thinnest bridge in 2022.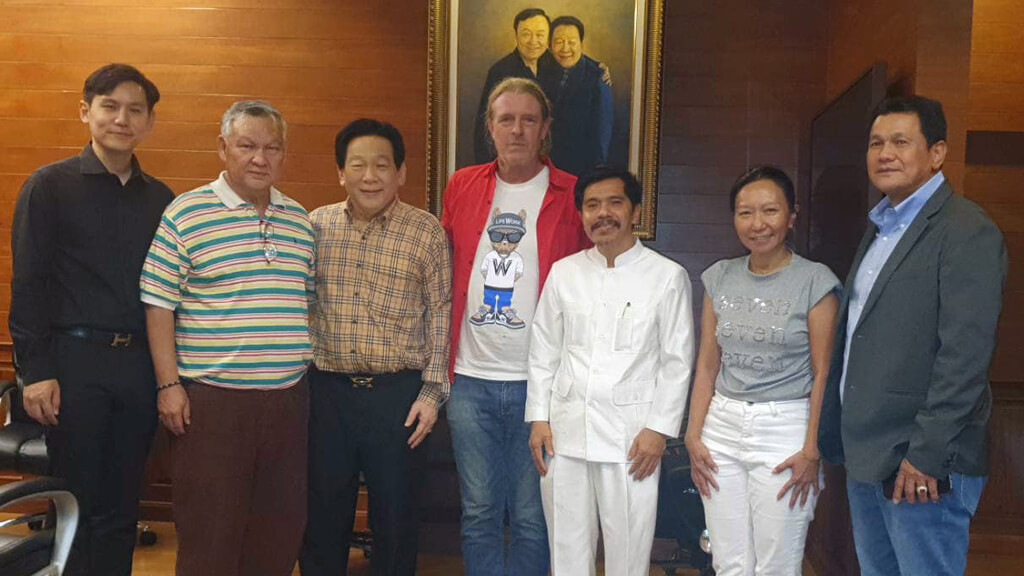 Architectural Innovation
Mario Kleff, a pioneering architect in Pattaya, presented his visionary design plans at the meeting. He discussed the potential of producing and installing prestressed concrete girders capable of spanning distances up to 70 meters. This surpasses the current world record of 69 meters in the Netherlands and 68 meters in the USA, both designed for bridge construction. Kleff's adaptation of this technology to villa construction marks a remarkable leap forward in residential architecture.
Zenith Residences Pattaya stands as a testament to the relentless pursuit of innovation, setting new standards in luxury housing construction that promise a brighter, more sustainable future for Thailand's real estate landscape.
Conclusion
Zenith Residences Pattaya is undeniably at the forefront of architectural and construction innovation. By merging world-class expertise with revolutionary concrete solutions, it not only challenges the status quo but also charts a path for others to follow. The introduction of prestressed concrete beams in luxury housing is a testament to the ingenuity and visionary prowess of all involved, notably Mario Kleff. As Thailand's real estate market continues to flourish, such groundbreaking endeavors ensure that the nation remains at the cutting edge of residential construction, delivering sustainable and aesthetically striking homes for its inhabitants.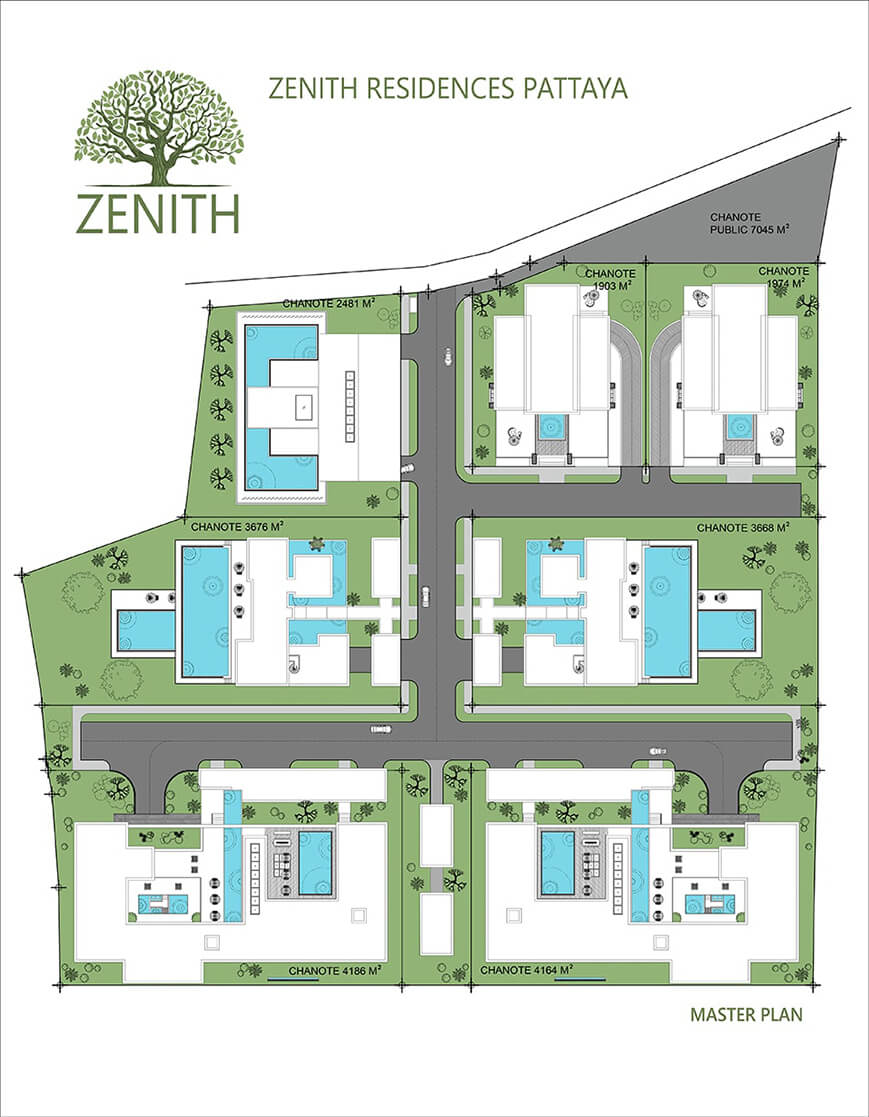 Zenith Residences Pattaya: An Upcoming Gem
We're excited to announce the anticipated launch of Zenith Residences Pattaya, slated for November 2023. As we approach this significant milestone, our team is diligently working on site preparations and gearing up for the construction phase to kick off in early 2024.
The submission for planning approval is currently underway, marking an essential step in our journey. To ensure our valued patrons and stakeholders are kept in the loop, regular updates will be available on the Build Pattaya blog as well as the official Zenith Residences Pattaya website.
Recommendation
For potential homeowners, investors, and architectural enthusiasts, Zenith Residences Pattaya emerges as a must-watch project. The blend of modern engineering solutions with luxury aesthetics offers a unique proposition in the heart of Thailand. As this endeavor redefines the benchmarks for luxury living, it's highly recommended to keep a keen eye on Zenith Residences Pattaya, which is bound to shape the future narrative of luxury residential projects, not just in Thailand but potentially on a global scale. Investing time or resources into such pioneering projects promises both prestige and unmatched quality.